{FIRST_NAME|Friends} 
As we gear up to celebrate the season in which heaven sent its King to earth we recently ended our service with an invitation taken from  the story of King Jesus healing blind Bartimaeus in Mark 10:48-52, "Then many warned him to be quiet; but he cried out all the more, "Son of David, have mercy on me!" So Jesus stood still and commanded him to be called. Then they called the blind man, saying to him, "Be of good cheer. Rise, He is calling you." And throwing aside his garment, he rose and came to Jesus.  So Jesus answered and said to him, "What do you want Me to do for you?" The blind man said to Him, "Rabboni, that I may receive my sight."  Then Jesus said to him, "Go your way; your faith has made you well." And immediately he received his sight and followed Jesus on the road.
When Jesus called for him scripture say many in the crowd tried to shut him up, but he knew who Jesus was, rose up, and cast off his beggars garment.
The question I asked, do we really know Who Jesus is, and is it time for us to rise up and cast off some garments of our past: Blind Bart cast off his old identity/beggar, before Jesus had done anything miraculous, that took a tremendous act of faith. He truly believed he'd never need that beggars garment again, what garments from our old identities do we need to cast off? No more fear, worry, depression, un-forgivness, bitterness, revenge. How about unbelief garments, and let's really trust God with our lives, futures, destinies. How about some old mind sets, traditions, stronghold belief systems, Jesus called them old wine skins!
Jesus told the former blind man, it's your ability to see, in faith, that made you whole/complete. To many people think seeing is believing, but blind Bart knew believing is seeing.
I invited our folks to write down any old identities on rice paper and come forward and watch them dissolve in the water, as we watched them 
disappear
, we then received the truth that Jesus says in

 
2 Corinthians 5:17, "
Therefore, if anyone
is
in Christ,
he is
a new creation; old things have passed away; behold, all things have become new". The entire body came forward and such freedom was released and new life received!           Praise God!!!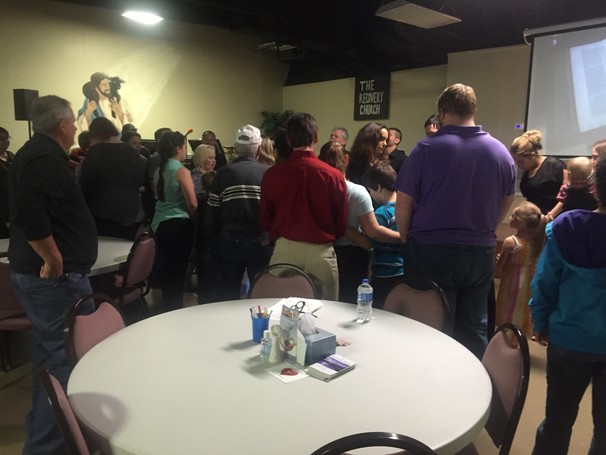 ————————————————————————————————————
 
                Recovery Church Thanksgiving Dinner 
       This Sunday, Nov. 22nd at 6 PM. Great food, fellowship,          testimonies of our thanks to God this year. All Welcome!
—————————————————————————————————————————————————————-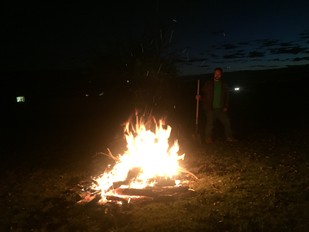 Had a great time at our first Fall Bon fire. Roasted marshmallows, hot dogs, and shared awesome God stories around the campfire building family! Some of our folks had never done this, it's been a long time since I had! Great/relaxing fun!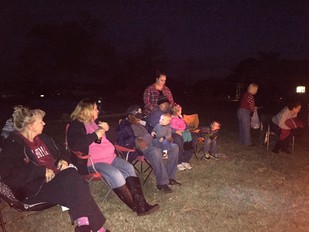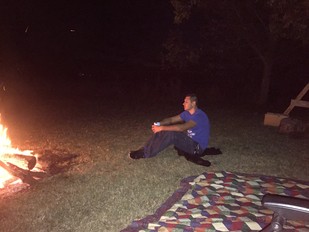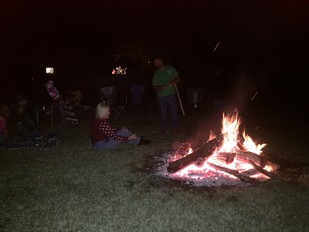 Baptisms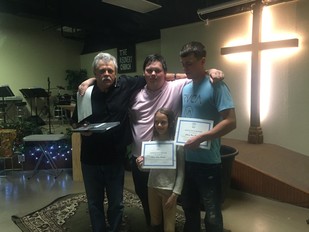 What an honor to baptize Elijah Jones, Johnny Griffith, and Olivia Walden. Congratulation Guys!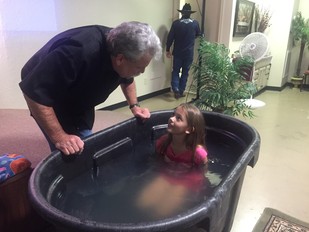 What an honor to baptize Elijah Jones, Johnny Griffith, and Olivia Walden. Congratulation Guys!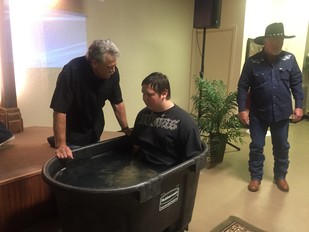 What an honor to baptize Elijah Jones, Johnny Griffith, and Olivia Walden. Congratulation Guys!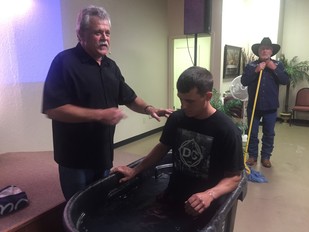 What an honor to baptize Elijah Jones, Johnny Griffith, and Olivia Walden. Congratulation Guys! 
                            

 Anointing and Blessing Johnny Griffith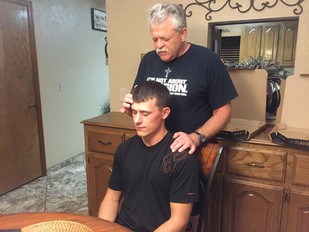 Johnny being anointed as the priest/ king of his home. His heart is to be the spiritual leader God ordained!
                                     

 

 "Recovery Church Weddings"
                                 Alysha Walden and Johnny Griffith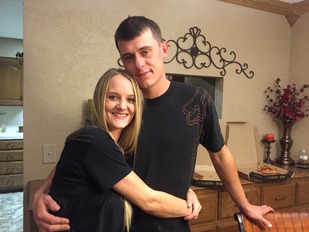 Saturday Dec. 5th, 2015 the two will become one! Congratulation guys
                                            

Kirissa Wigging and Kyle Stallings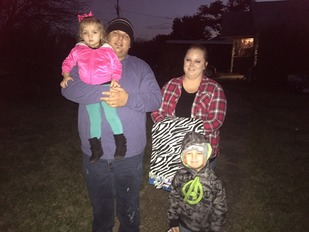 Friday, February 1st, Kirissa Wiggins and Kyle Stallings become one! Congratulations guys!
Also not pictured are Amanda Simmons & Brennen Kiser January 9th, 2016
Christmas Celebration / Dinner 
December 13th, 2015
Pastors Steve & Stacy Eden Will Be Special Guest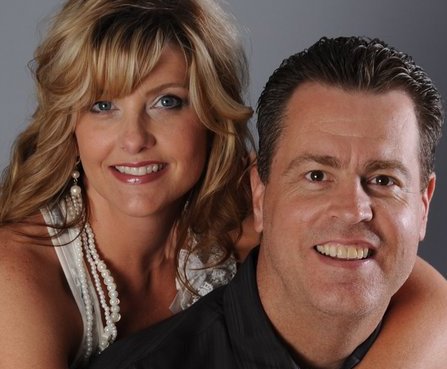 Steve is one of the favorite speakers at Duane Sheriff Jubilee and RAM conferences. He Pastor's grace church in Choctaw, OK. His messages can be listened to by going to gracechurch.community
Steve and Stacy have hearts for hurting people, have our DNA, and spend much quality time along with Jesus mediating and receiving such amazing simple revelation that brings Gods words alive in our hearts. God has called us to animate His word in and through our lives. God uses Brother Steve in a very simple way to do that. 
You'll be tremendously blessed by both Pastor Steve and Pastor Stacy. Invite friends and family and help us spread the word that they will be special guest to teach two kingdom services as we celebrate the season of earth receiving it's King!
Recognizing Our Team
We honored some of our team Sunday morning for their dedication to God's kingdom and for their servant hearts to our church body. Debbie and I are honored to serve with such committed spirits. From left are Kenneth Ashley, Joseph McKinney, Heather Phillips, Franky Bryant, Darlene McKinney, and Johnny McKinney. Thanks guys for your love and loyalty! The kids hanging on Joey are Gideon and Genesis Williams, the son and daughter of Joseph and Anita Williams
5 Year Anniversary Celebration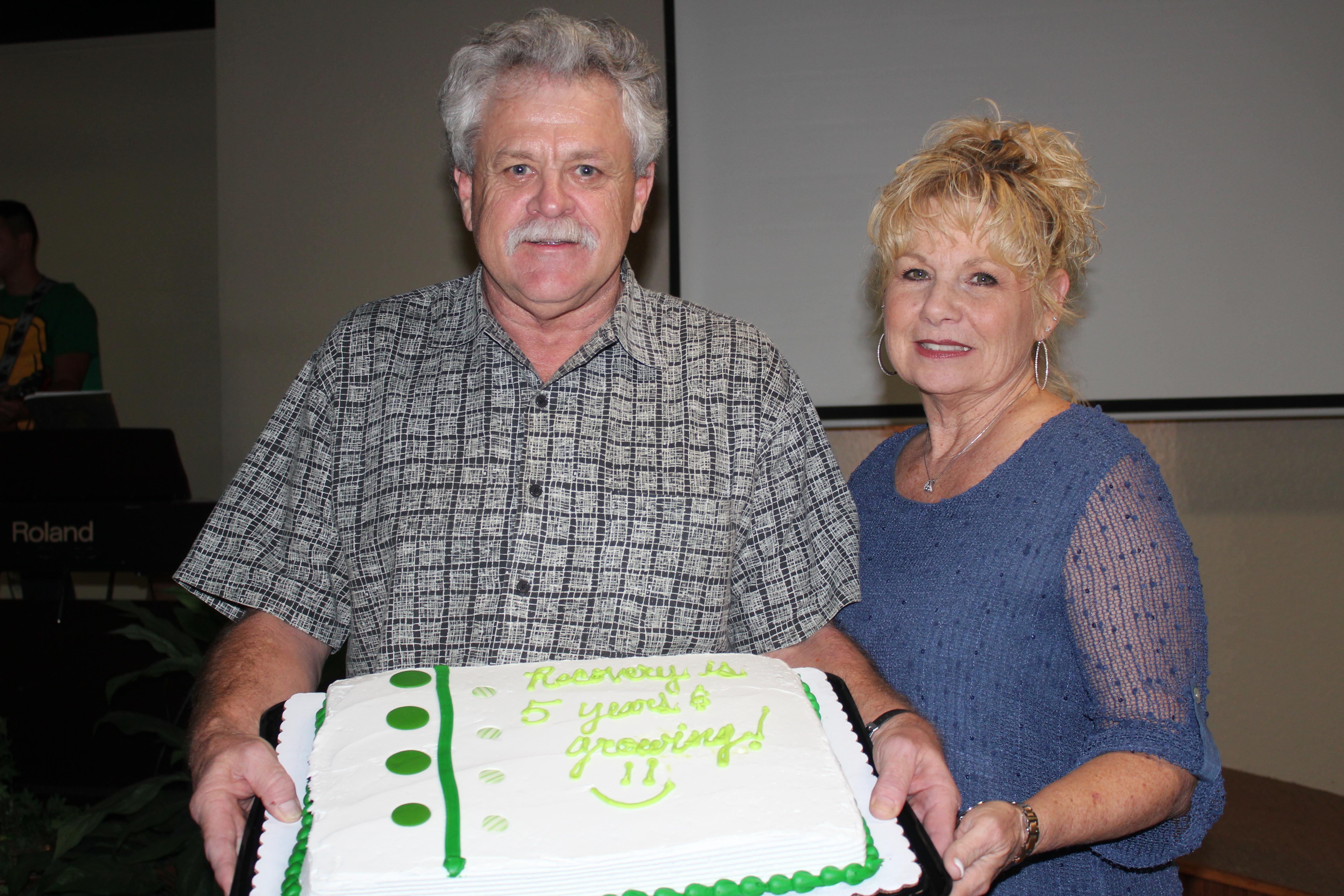 To watch the video of "The Recovery Church 5 Year Anniversary Celebration" go to our web site atwww.deliveredfrommeth.com  or click on YouTube accounthttps://www.youtube.com/watch?v=DmangaTGJqA
The audio anniversary message can be heard along with all other messages at www.deliveredfrommeth.com click on audio sermons!
The video will sometime start several minutes into to video so be sure to start at the beginning and watch all the video to get the full impact. It's approximately 30 minutes long and several seconds delay between songs. 
It's amazing the work God has done in 5 years through this church. We are forever thankful for our kingdom partners who do so much to support this work. Without you this simply would not be..period! Thank you so very much for all the prayers, encouragements, financial support, and the many other ways you partner with us. God's kingdom is invading the darkness and bringing restoration to many lives and families!
A Thankful Heart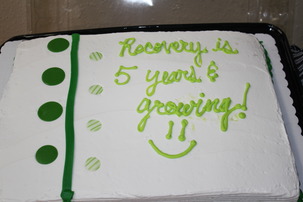 In closing I'd like to share some personal thoughts especially considering the season we are entering. Words can never adequately convey the incredible impact of our attitudes toward life. The longer I live the more convinced I become that life is 10 percent what happens to us and 90 percent how we respond to it. I believe the single most significant decision I can make on a day-to-day basis is my choice of a thankful attitude. It is more important than my past, my education, my bankroll, my successes or failures, fame or pain, what other people think of me or say about me, my circumstances, or my position.  Our attitude keeps us going or cripples our progress. It alone fuels our fire or assaults our hope. When our attitudes are right, it creates a thankful and grateful heart, then there's no barrier too high, no valley too deep, no dream too extreme, no challenge too great for us!!!
This scripture in Deuteronomy 28:47-48 has always arrested my heart. "Because you did not serve the Lord your God joyfully and gladly in the time of prosperity,  therefore in hunger and thirst, in nakedness and dire poverty, you will serve the enemy of the Lord. He will put an iron yoke on your neck until he has destroyed you."
This Thanksgiving join me in doing a thorough attitude check and see if our attitudes need some adjusting!
Proverbs 17:22

 

says, "

A merry (thankful) heart does good,

 

like

 

medicine,

 

But a broken spirit dries the bones.
The Message bibles says it this way, "

A cheerful disposition (attitude) is good for your health;

 

gloom and doom leave you bone-tired.
Dennis & Debbie Hall
The Recovery Church 
PO Box 2117
Duncan, OK 73534
Web Site: www.deliveredfrom.com
E-mail dennis@deliveredfrommeth.com
If you would like to become a partner in this ministry, please make checks payable to The Recovery Church, P.O. Box 2117, Duncan, OK 73534 in order for them to be tax-deductible. Or try our new on-line donation by clicking on our web site at www.deliveredfrommeth.com which logs your information to assure you will receive a tax credit!