September 2011 Newsletter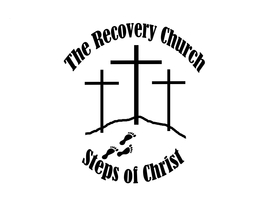 September Newsletter (Dark Night of My Soul)
This has been a another very exciting month for the Recovery Church, and last week was the darkest time of my life. Those dark nights of the soul are very pain, but oh, are they so necessary for our spiritual growth. You can hear the entire message on our web site
www.deliveredfrommeth.com
 click on
Audio Sermons
, the message is titled
"Watch and Pray 2011"
. I shared some personal life changing testimony, as I revealed a secret part of my life concerning anger that's been tormenting me and destroying the spirit of my precious wife. Also other powerful sermons by Raymond Howard "The Recovery and Conversion of Peter", Jerry Shaffer "The Evidence of the Kingdom of God", and click on
Testimonies
for the Video of Jeff Walker, "Life After Drug Court", also many other powerful testimonies. 
"Church Calendar"
Tuesday at 7 PM-Sunday at 10:30 AM & 6 PM: Regular Church Services.
Come feel the Love of Jesus, be refreshed and encouraged.
Mon. 7 PM: Couples Night Joe & Melody Horton/Debbie & Dennis
Wed. 7 PM:  Ladies Night Out with Susan Shaffer and Debbie Hall (12 Step Life Recovery Bible & Workbook/Small Groups)
Thur.7 PM:  Men's Night Out with Dennis and Lynn Parr (12 Step Life Recovery Bible & Workbook/Small Groups)
 Fri.   (Something New Soon)
Sat.  7 PM:   Step Night with Joe Horton (12 Step Life Recovery Bible/Small Groups)
Holy Spirit Manifestation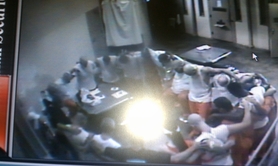 This picture was taken by Dave Horn from the security camera at the Stephens County Jail. The guys in F-Pod have a powerful presence of God living among them. Richard Neeld, Sandy Gabriel, and I were praying with the guys after a time of teaching on the importance of reconciliation and how God hates discord among the brothers. We challenged the guys to demonstrate God's love to each other and the staff, afterwards we formed this circle and prayed. The Holy Spirit gave His approval by allowing us to see a manifestation of His presences. Four of these men are now actively involved with our church and two of them are pictured in the demo/expansion picture. Sheriff McKinney, F.L. Estes, Jim McNair, Dave Horn, and the entire staff at the jail and sheriff's department are to be commended for the work that's taking place in our jails. We have several seminars taking place from Duane Sheriff Ministries and Bill Gotherd Basic Life Principles Institute. God has been doing a revival in our jails for a couple years and putting people back into our community changed. They are the ones who will win our neighborhoods back, the ones who came out of them. From all the chaplains, ministers, and lay people of God, we offer our sincere thanks and God's blessing upon you and this mighty work!
Demo-Crew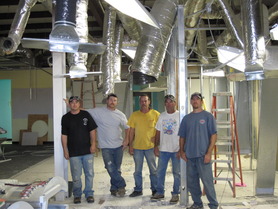 Pictured are Justin McCord, 
Joe Horton , Blain Gentry, Scott Powell, and Josh Holt, doing the demo in preparation for the expansion of our church. We are so thankful to these guys and several others who have worked endlessly. We are hoping to be complete by November 1st 2011. We are also thankful to are very own Sharon Cain of Stephens Drug Court. Sharon is responsible for the number one drug  court in Oklahoma. Her love and compassion for the hurting and lost souls can only be compared with the compassion of Jesus. We also thank her for allowing drug court personal to do many services for our community. Sharon, you are a major blessing to Stephens County, and I know I speak for us all,

 

WE LOVE and APPRECIATE YOU!
Ladies Night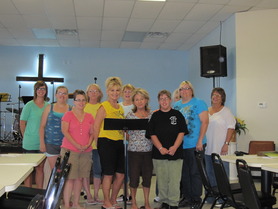 Several weeks ago the Ladies ventured into the Life Recovery Workbook. 

 

Some of the women come from Drug Court and from addiction problems, but most of us don't, or we didn't think we have any addictions! The need to understand recovery is so important! Every one of us is trying to recover the lost image of God that we were created to be and the fellowship with God that we will always desire. Studying the Life Recovery Bible and the workbook, using cue words that all of us can apply to our life story; we are starting to build a trusting relationship between these Sisters in Christ. Come join Susan and I Wednesday night at 7:00 PM as we journey through our lives together and learn God's Way, and let go of our way, with Love and Forgiveness as the key.
A picture says a 1000 words! 
The Wedding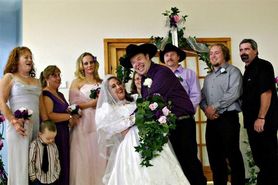 It was my honor to perform the Wedding Ceremony of Robert (Fiddler) Bilbrey and Shanna (Isbell) Bilbrey. Both Robert and Shanna are members of our praise and worship team. We love you guys!
"Youth Ministry"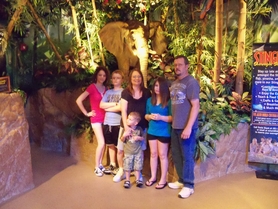 Tina and Ron Young have joined us with a heart for youth. They have three Bright Lights themselves. May Lynn 17, Tera 15, and Christopher 13. They are in the early stages of putting a Youth Ministry together between the ages of 13-18. They will meet on Tuesday and Saturday nights at 7 PM. Tuesday nights they are meeting after the song and worship for a message from God. Saturday from 7 to 9 PM games, music, powerful message just for youth, then fellowship and fun! More things to come as we grow!
In closing we thank you so much! On behalf of my co-laborers and our entire church, I want you to know how very much we appreciate your contribution to The Recovery Church. We remain encouraged by the willingness of brothers and sisters like you who help us do the work that grips our hearts and minds. We have made ourselves available to the Lord, that He might use The Recovery Church Ministry to make a difference in our community, (our Jerusalem), our state, (our Judea and Samaria), and our country, by changing lives one at a time. Lives deemed hopeless by many! We have great hopes that a Steps of Christ Recovery Home is in our near future. This will be a powerful ministry tool. For Jesus said, "When you put on a luncheon or a banquet, don't invite your friends, brothers, relatives, and rich neighbors. For they will invite you back, and that will be your only reward. Instead, invite the poor, the crippled, the lame, and the blind.  Then at the resurrection of the righteous, God will reward you for inviting those who could not repay you." Luke 14:12-14). So again, thank you for standing with us. The Expansion of our church is costly and we are so very grateful to all who have helped and continue to support us in this laborious mission God has placed before us..
–He Restores My Soul–
We must prayerfully cultivate this sacred confidence in the possibilities of the unlikely.
We can never be successful helpers of the Lord unless we can see the diamond in the soot,
 And the radiant saint in the disregarded publican. It is a most gracious art to cultivate,
This of discerning a man's possible Excellencies even in the blackness of his present shame.
 To see the future best in the present worst, that is the true perception of a child of light.
Web Site:  www.deliveredfrommeth.com         E-mail:  dennis@deliveredfrommeth.com
Phone: 580.606.3784 Fax: 580-475-0681       Blog:      dennisjhall.wordpress.com
If you would like to become a partner in this ministry, please fill out the form below, clip it off and mail it to The Recovery Church. Please make out support checks in the name of The Recovery Church, P.O. Box 2117, Duncan, OK 73534 in order for them to be tax-deductible.
 ——————————–The Ministry of Dennis Hall Partnership Form (2011)——————————
Name ____________________________________
E-mail ____________________________________
Address __________________________________ Phone_________________________City,_________State,___Zip_______
(  ) I will be in earnest prayer for this ministry                       (  ) I commit $_______as a one-time offering.
(  ) I will commit $________monthly (as the Lord allows)   (  ) Please remove me from this mailing list
Dennis & Debbie Hall Ministries

 

The Recovery Church

Stephens Co. Jail Chaplain

P.O. Box 2117

Duncan, OK 73534

Web:   

 

www.deliveredfrommeth.com

E-mail: 

 

dennis@deliveredfrommeth.com

Fax:      580-475-0681

Phone   580-606-3784

Blog: 

 

dennisjhall.wordpress.com