October 2011 Newsletter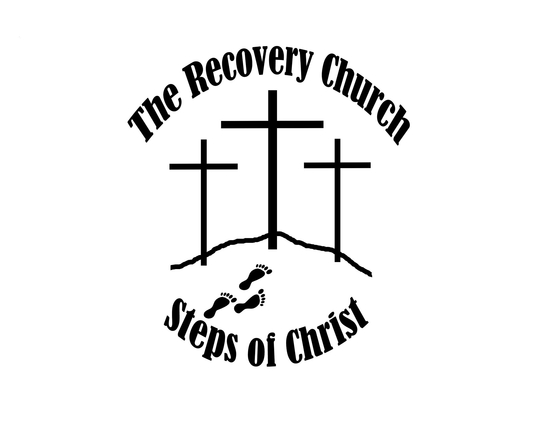 Monthly Newsletter-October 2011
Friends, 
In last month's newsletter we recognized the move of God in the jails, and drug court. We brought you some pretty incredible photos of God the Holy Spirit manifesting Himself in the jail, and then Sharon Cain's drug court folks letting the light of Jesus shine in our community by their many good deeds making Duncan a better place, (to see photos go towww.deliveredfrommeth.com). Duncan is also blessed with one of the best parole offices in the state. Please keep these great folks in your prayers as they allow the work of God to move forward through their office. They truly care–their work is very stressful at times, but also very rewarding as they are part of God's work restoring lives. We are honored that God uses The Recovery Church as a refuge for many of these people which bring me to this point. For two years we have labored in prayer for a Recovery Home. Jerry Shaffer brought a message last Tuesday titled "How Big is Your Dream", and I followed up Sunday with "Making Disciples 1 2011". Please go to the web site and listen to both. Click on Recovery Church to see the video of Jerry, and audio sermons for my message. The Recovery Home is the fulfillment of one of God's dreams for us, and my message tells the whole story. Pictured is what we believe to be the future Recovery Home, it's known locally as The Castle. Keith Schoonover is working with us as we allow the Lord to put this together. Its 8,000 sq. ft., sets on 24 acres of serenity, the possibilities are endless. Please be in prayer with us. Many of you have expressed interest in helping as we have talked about the Recovery Home the past two years. If you are still interested please contact us! This Recovery Home is a ministry the Lord Jesus will use to fulfill His Command to go into the world Making Disciples by teaching His ways to lost souls, putting lives and families back together, so they can be a blessing to our community and to others. That's what the Lord has been accomplishing at The Recovery Church.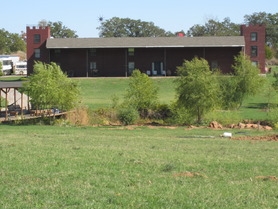 Thursday Night Men's Night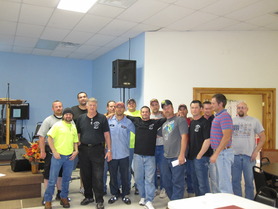 Our men's group has been growing in numbers as we look at the Steps to Recovery in close detail and discuss how each of us can become better men, husbands, and fathers.  Our small groups allow us to discuss any and all problems that are facing men today and whatever we discuss stays with us!! Last month, Scott Powell did a great job leading one of our weekly meetings and we are looking forward in the future to some of our other men stepping forward to lead the group.  If you have been dealing with any of life's challenges, we invite you to join us at 7pm on Thursdays to see how God can help you deal with them. 
Ladies Night with Susan and Debbie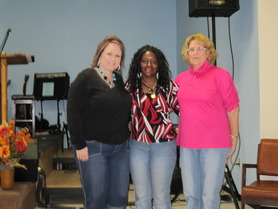 The month of October has been great for building relationships. The testimonies of four of our ladies, Sue Prince, Gerol Grahmn, Debbie Long, and LaCreciaMuncrief have just proven what the Bible has instructed from the very first of creation, that the choices we make in life will be our blessings or our curses. This includes the people we choose to run around with, the man we choose to spend the rest of our lives with, and the choice we make on how to raise our children. Once we make the choice to let God lead our lives and to walk in Jesus footsteps, our lives will be blessed. Understanding and practicing forgiveness, (mainly ourselves) is essential for recovery, before God can become first in our lives. Come join us Wednesday at 7 pm as we come to understand," The only power we have is the choices we make, and not what we just let happen to us." 
PRAISE TEAM PRACTICE/ SATURDAY STEP NIGHT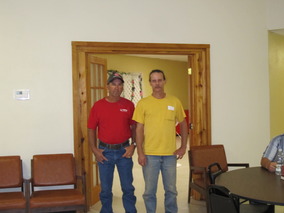 Saturday nights are certainly different at the Recovery Church.  In addition to Joe Horton's timely messages based on the Steps to Recovery, we have music galore.  Beginning at 5:30pm, we have a practice and audition time for the Praise Team.  This is our time to learn new songs, line up songs for the Sunday services and just have fun with music.  If you think your gifting is music in any way, you are welcome to join us at 5:30 for practice.  We want to help you discover your gifts and God's purpose for your life. We are now honoring sobriety time and drug court phase ups with a celebration. This month Scott Powell moved to the next level in drug court and Blain Gentry was recognized for 1 year clean and FREE! We have many more to honor this month, CONGRADULTIONS GUYS!
Newest Chaplains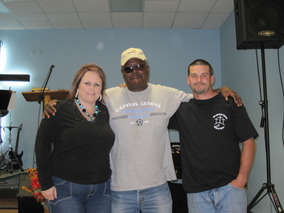 In closing, we must get outside of ourselves. We must first become Christ centered and Christ focused. Then we must continue to get outside of ourselves by reaching out to others. God will fill you, but you can't rest content with the idea that God's love shown to you is for you alone. In Matthew 10:8, Jesus instructed His disciples to reach out and meet the needs of those around them, not to use their outreach for gaining money, but to freely give as God has given to them. That verse still holds true. A pond is filled and becomes stagnate. A river becomes filled and flows outward looking for outlets for the water that continues to feed it. I believe that is how God works. If you refuse to reach out, you will become stagnate and polluted. But if you are focused beyond yourself, as you reach out to others, God will continue to fill you and you will continue to grow. We are to be conduits of God's love, not self-centered puddles that never serve a purpose. As I minister to others, God ministers to me. As I pray for and become a healing hand to the many needs around me, God heals me. LaCrecia, Kenneth, and Sandy have learned well as they are the newest jail Chaplains.
Steve Barnett's VideoTestimonywww.deliveredfrommeth.com click on testimonies
Tuesday at 7 PM-Sundays at 10:30 AM & 6 PM: Regular Church Services.
Come feel the Love of Jesus, be refreshed and encouraged.
—————————————————————————– 
Web Site:  www.deliveredfrommeth.com         E-mail:  dennis@deliveredfrommeth.com
Phone: 580.606.3784 Fax: 580-475-0681       Blog:      dennisjhall.wordpress.com
If you would like to become a partner in this ministry, please fill out the form below, clip it off and mail it to The Recovery Church. Please make out support checks in the name of The Recovery Church, P.O. Box 2117, Duncan, OK 73534 in order for them to be tax-deductible.
———————The Ministry of Dennis Hall Partnership Form (2011)———————–
Name____________________E-Mail__________________________________ 
Address_________________________City___________State______Zip_____________ _________________________
(  ) I will be in earnest prayer for this ministry  (  ) I commit $_______as a one-time offering.
(  ) I will commit $________monthly (as the Lord allows)   (  ) Please remove me from this mailing list 
Dennis & Debbie Hall Ministries 
The Recovery Church
Stephens Co. Jail Chaplain
P.O. Box 2117
Duncan, OK 73534
Web:    www.deliveredfrommeth.com
E-mail:  dennis@deliveredfrommeth.com
Fax:      580-475-0681
Phone   580-606-3784
Blog: dennisjhall.wordpress.com