Oct & Nov 2014 Newsletter


We used Halloween as a time to teach our kids the Bible through different stories and skits and topped it off with a hayride with different biblical stories acted out along the way. Also a great fellowship with burgers and hot dogs and games for the kids! 
 David and Goliath by Brayden & Eric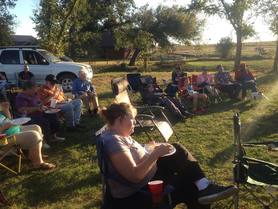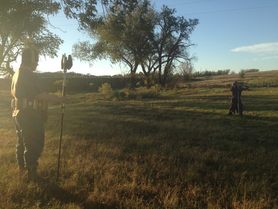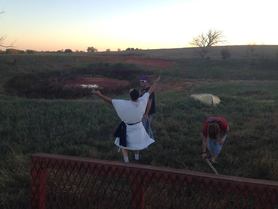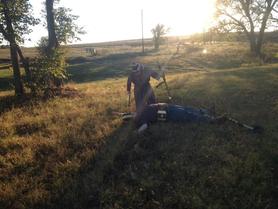 Family the Foundation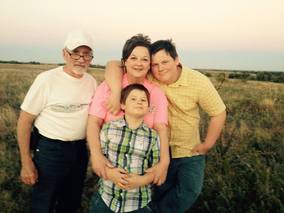 Building and Restoring the Family Value: Its' been awesome to see God restore families and bring life where there's been so much death. We set out on a spiritual growth track last year and since that time our church has taken on a new direction and another dimension of ministry for mothers, fathers,  children, & bringing broken families back together. Celebrate a few with us: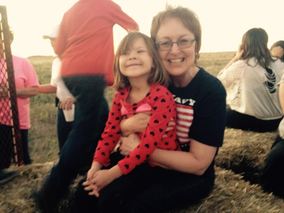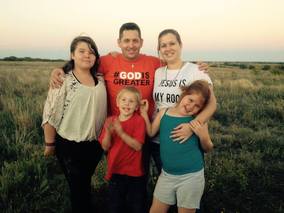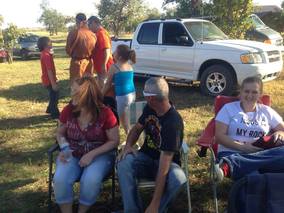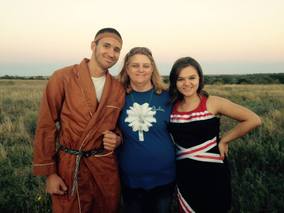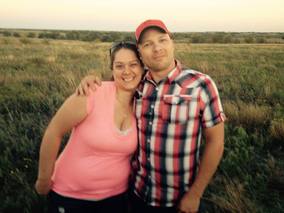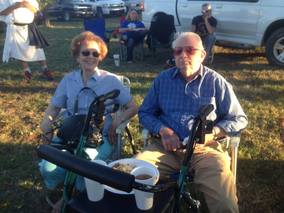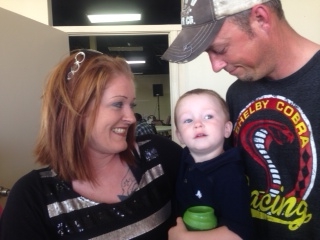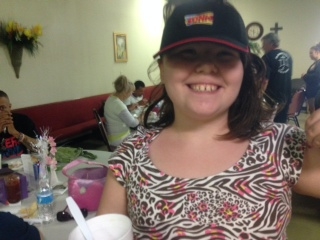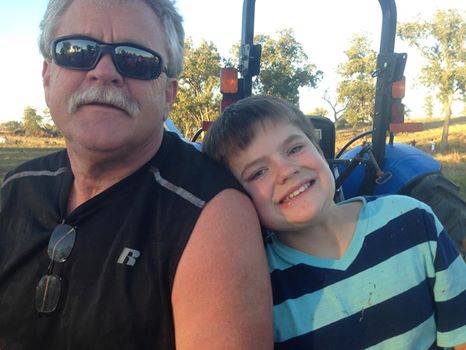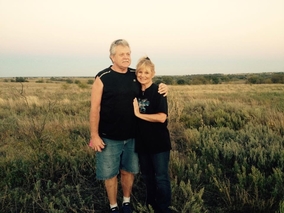 Johnny & Darlene McKinney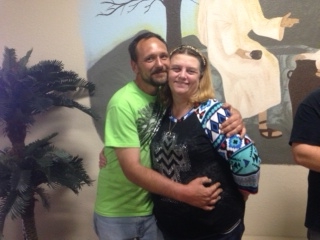 Johnny & Darlene McKinney have been with us nearly 4 years. Their story is a testimony to what God is doing through this ministry. After decades of enabling a terrible drug habit Johnny finally surrendered to  God for help and their lives begin to make a divine transformation. God has truly transformed both of their lives and now bringing their family back together after years of separation. They are very involved with the ministry and our worship team and their son Joey is a blessing to our church and this community. We thank God for saving them and now using them as He
Praise Team Fellowship Meal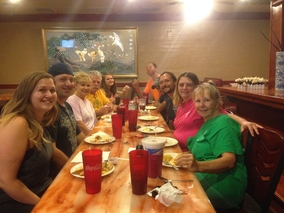 We are excited about how far our worship team has come in a year. Remember God sent the worship before the battle when they entered the promise land. As a church body we have been entering into the Promised Land praising and worshiping our Lord all the way and we are seeing the walls of Jericho, (pride & self righteousness religion fall. We have become a prophetic worship team and the result has been a resurrection of God's life in our body!!! Kenneth Ashley, Heather Phillips, and Cheryl Wilkinson not pictured! 
Hayride & Pumpkin Carving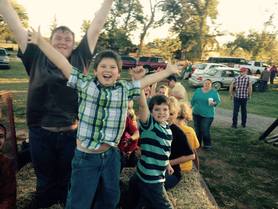 Hayride & Pumpkin Carving was a huge success. Jamie does a tremendous job with our kids and has more adventures planned soon. Two of them are a trip to the Wichita Mountains Wildlife Refuge and Christian Winter Fest at Ford Center. I'm so encouraged as she and Billie are challenging our kids to think deeper about God, themselves, the world their living in. They are challenging them to use their imaginations and see themselves as God sees them. It's been exciting seeing these little guys grow and mature into God's kings and queens, (sons & daughters). We believe whatsoever a person thinks, (imagines) in his or her heart, so they will become. We want our kids using and developing health imaginations and using them for the Kingdom of God! Jamie does a great job being creative.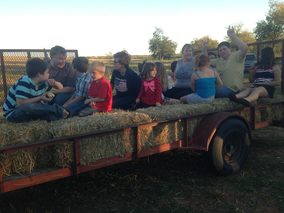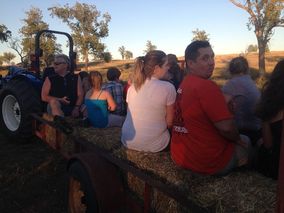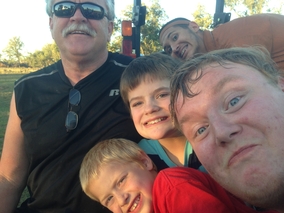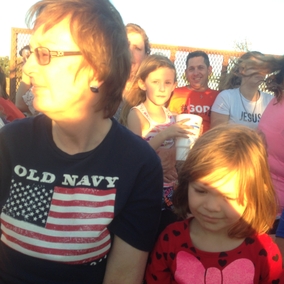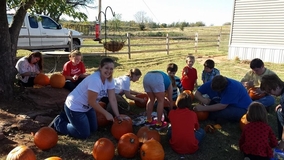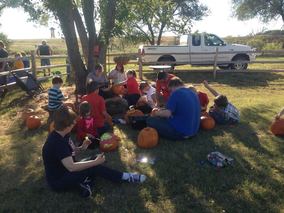 Prison Ministry

Debbie Receiving Her Kairos cross and initiation into the Mable Bassett Women's Prison Team and team prayer before the journey began. She is still very much involved in the Stephens county jail ministry as well…We would like to thank everyone for the many cookies, finances, prayers, posters, and encouragements as Debbie and I leave to participate in these 4 day Kairos. We were told the Mable Bassett Kairos last month was the best they've had in 20 years. We will be participating at Holdenville men's prison next week from Thursday 13th, to Sunday 16th. For those who don't know about the Kairos journeys, they consist of 45to 50 volunteers from all over the state who meet 4 Saturdays prior to the event for training. Then our team spends 4 days on a life journey with between 42-55 inmates. It's an incredible life changing journey together. The team all live together in a church gym while another volunteer team uses the kitchens to prepare food which feeds this 4 day journey. We feed the prison staff and all those on the journey twice a day. We have additional teams transporting the food into the facilities in hot and cold ice chest. It's truly amazing to see the team work and how much this blesses a prison yard. We also flood the prison with cookies each day; every single inmate receives one dozen cookies daily.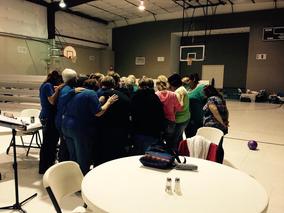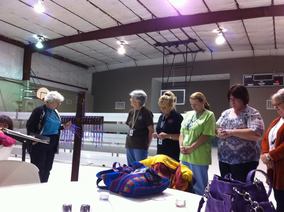 Debbie and I have been approved to begin a monthly ministry at Cimarron Correction Facility at Cushing where I spent 7 years as an inmate. We are so excited about God allowing this great honor! I'm equally excited to see my many brothers. I will also be going into Granite once and month and helping put a Kairos team together for Lawton Prison in March of 2015. 
Pastor Appreciation Sunday
 In Closing Debbie and I were honored on Pastors appreciation Sunday. We feel honored and doubly blessed by God that He has entrusted us with the development of this kingdom work. In Oct. we turned 4 years old as a church. We have grown and matured so much as leaders, our church has taken the challenge to grow and mature as we have led the way, and it's awesome to see how far we have come in 4 short years. Our church body is at the best place spiritually that it's been since God birthed us. We have some awesome men of God who have taken great interest in providing a Godly example, giving us a great pattern to follow mentoring us well. Then there or others who God has used that have invested their resources and put great confidence in us and this work. They all have said they see God so alive in our Church and are blessed to be a part of this work. We can't tell you how much that blesses us, to have people that we have a tremendous respect for, to believe and invest in what God is doing through us! Thank each of you so very much, and thank our Church family for believing in the God is us! We will celebrate our 4 year anniversary along with our family Thanksgiving celebration Sunday evening the 23rd at 6 PM. Come join us and experience the difference!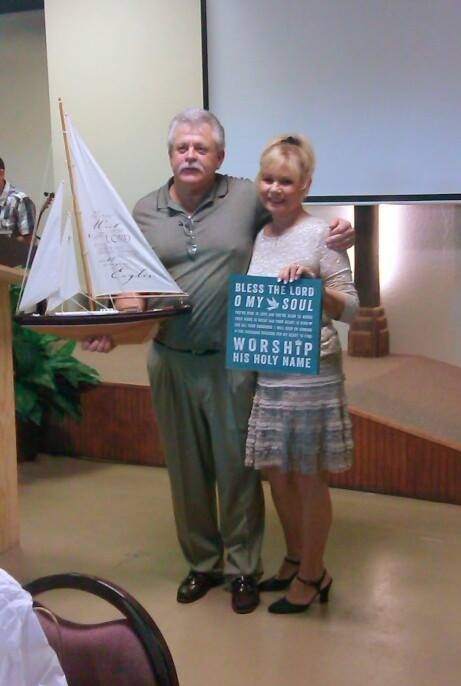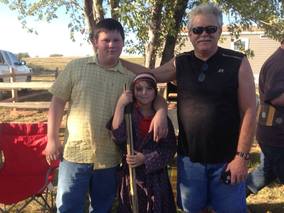 For all of recent message by Pastor Dennis Hall go to  www.deliveredfrommeth.com click on audio sermons and for          weekly calendar click on Recovery Church Calendar. 
We remain very grateful & thankful for each of you who continue to support this work in the many different ways God leads you. May the Lord richly bless all that you do for His Kingdom!
If you would like to become a partner in this ministry, please make checks out to The Recovery Church, P.O. Box 2117, Duncan, OK 73534 in order for them to be tax-deductible.  
Loving God-Loving People-Serving Both While Serving Our Community. Changing Our World One Heart at a Time!
Dennis & Debbie Hall Ministries 
The Recovery Church
Stephens Co. Jail Chaplain
P.O. Box 2117
Duncan, OK 73534
Fax:      580-475-0681
Phone   580-606-3784