Friends & Partners
WOW!, how time files, Thanksgiving is here and Christmas around the corner. It's been an exciting year for us. After a year and a half we are finally finishing up the building project. Only thing left undone will be the fellowship hall floor which we are saving for that.  We stand amazed at how God has blessed us so richly, a lot of these blessings have come through many of you. We are so grateful to have such commented partners who have supported us through the years to help us reach this point. December 18th will be the ninth year I've been out of prison, last month we celebrated our 7th year as a church, and December 26th Debbie and I will be married 7 years.  Only God can take someone with a past like mine and make all this happen so quickly. Had I been more mature as a husband and pastor it probably would have happen quicker. At any rate these 7 years have been our pastoral college so to speak, (God's vo-tech) for Debbie and I. It's certainly been a season of growing and maturing as pastors and strengthening our marriage and love for one another through all the hardships we've traveled. Having a marriage built around Jesus to glorify God. Below are some pictures of recently completed projects of the outside that your support has allowed us to complete.
Outside More Work Complete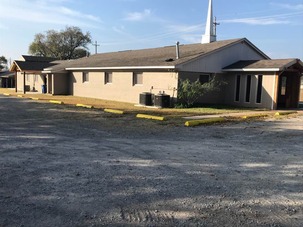 East Entry Complete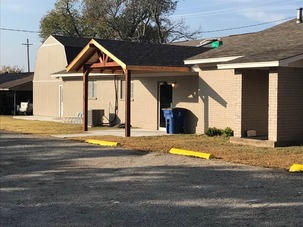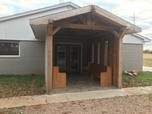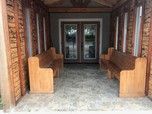 Unveiling Ceremony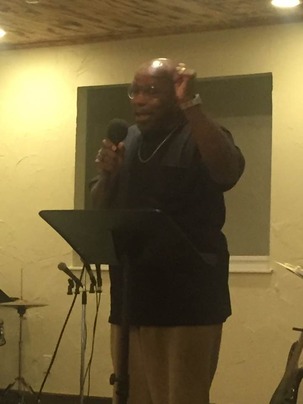 Pictured are 5 of our people who shared their stories and what Recovery Church has meant for their survival. Like myself,they've had to learn to live this new Christian Life. Learning how to deal with the difficulties and hardships that "will" happen on this journey of life. Learning new coping skills, new ways to think about things (mind-renewal), continual

 
discipleship
 programs that keep us growing. They all talked about what it means to have a church family where they feel loved,
accepted
, and

 
most
 importantly, understood. This is only 5 of several others not pictured who were able to share.
So many of are partners were able to be present anexperience first hand this kingdom work which they are part of. Each one mentioned that they've come a long way, but their journey's have just begun. It's soimportant they stay connected, discover their gift and get plugged in when the time is right. We have life groups to

 

encourage one another, to teach we arevictors not victims, we are not to waller in our past, but learn from it and find the answers from Jesus to keep growing and moving forward. To become the men, women, mothers, fathers, employees, and in some cases the employers that God desires for us to glorify His kingdom. We are learning to be all we can be as Gods children, because God

 

created us with greatness in our veins, after all we are created in His image. These guys are getting it and you partners are part of making it happen.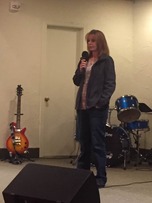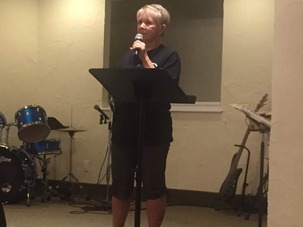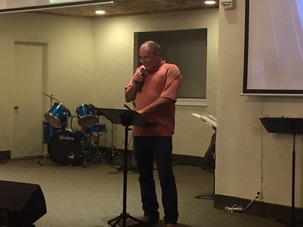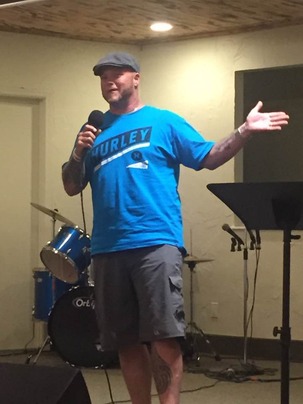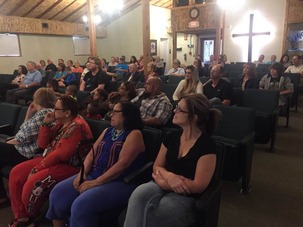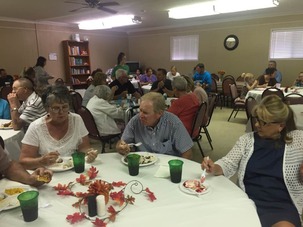 Dedication Ceremony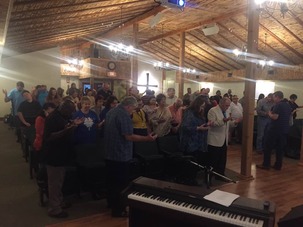 In this picture we were dedicating the church to the Lord's work.  At preciously 7 years, God's divine number of completing a season, God gave us a new church and a new kingdom

 
assignment
  in a new mission field. Pastor Lee Armstrong of (Victory Life Church-Durant) & Pastor Steve Eden of (Grace Church Choctaw) blessed us by coming to dedicate the church. These two pastors and not only my mentors, but my pastors. It was a very moving night and God blessed us

 
tremendously
 through Steve & Lee. Several local pastors were able to attend also. We 
                                   Lee Armstrong                                 Steve Eden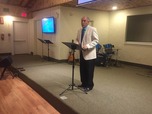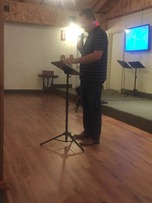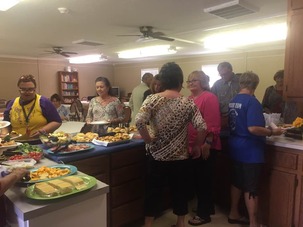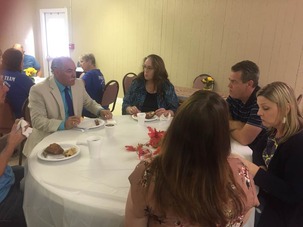 IN CLOSING WE ONCE AGAIN WOULD LIKE TO THANK OUR PARTNERS FOR ALL THEIR SUPPORT IN HELPING US MOVE FORWARD WITH THIS MOST NEEDED KINGDOM WORK. YOU ARE HELPING US SUPPORT A RECOVERY HOME, PRISON AND JAIL MINISTRY, TRANSPIRATION AND JOBS FOR THOSE COMING OUT OF DARKNESS AND SEEKING TO CHANGE THEIR LIVES. MANY MOTHERS HAVE THEIR CHILDREN ONCE AGAIN AND LEARNING TO DO THIS GOD'S WAY, MARRIAGES RESTORED, FAMILIES REUNITED AND LIVES DRASTICALLY CHANGED. WE ARE MOST "THANKFUL" FOR YOU THIS THANKSGIVING! OUR PRAYER IS THAT GOD WILL

 

CONTINUE TO TOUCH AND BLESS YOUR LIVES IN WAYS ONLY HE CAN. GOD BLESS YOU AND HAVE A JOYFUL AND PEACEFUL THANKSGIVING!
LOVING GOD AND LOVING PEOPLE BY SERVING OUR COMMUNITY. CHANGING OUR WORLD ONE HEART AT A TIME
DENNIS & DEBBIE HALL MINISTRIES
THE RECOVERY CHURCH
1680 E BEECH
DUNCAN, OK. 73533
580-606-3784