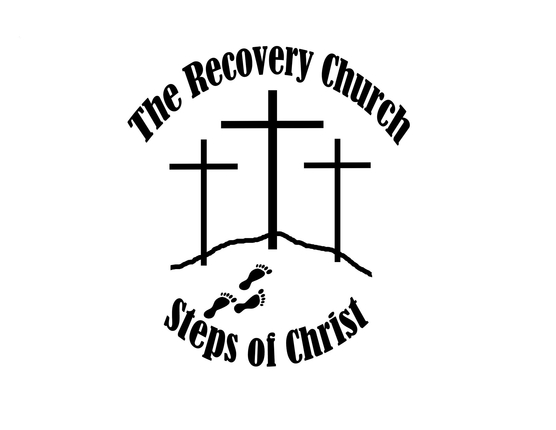 May Newsletter 2012
Josh & Sarah's Wedding Day Soon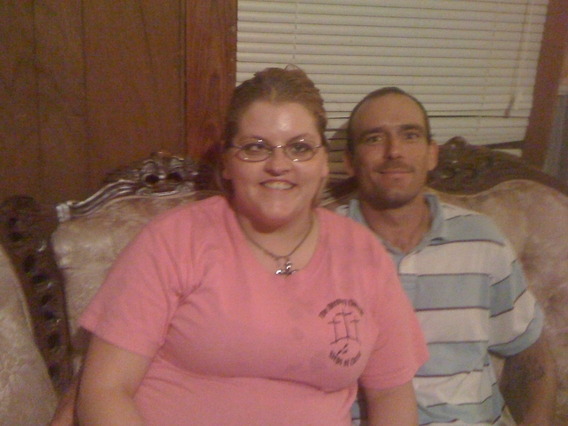 I write this months feature story with tears of joy and celebration to our great God. This story is dear to all of our hearts and proves the power of God to change lives that seem beyond saving. Josh Holt and Sarah Carmack have been together going on six years. They have four beautiful kids pictured, but it's not always been a pretty picture. Josh has absolutely no blood family left alive, his last living kin, his brother, died last year from drugs. Josh is 27 and at the age of 13 he lost both parents and so begin his life of drugs. By the time he was 19 he was in prison for the first time and wasn't out but a short time and begin his second prison sentence at the age of 25. Once again Josh was released on parole and only a few months later, May 27th 2011, he was back in jail. Only this time, because of Josh's out of control life, they had all the children taken away by DHS. This time he was headed to prison for a long, long time. All through this Sarah has raised these beautiful kids, stuck by Josh's side, loved him, and believed in a God that could change him. She came into our lives about this time and lived with Joe and Melody Horton, who do some of our recovery and youth ministry. We begin ministering to Josh in jail, and Sarah was with us all the time. I saw an incredible change begin in Josh, and in 4 months, against all odds, he was excepted into drug court. Sharon Cain still looks at Josh's paper work and ask herself how he got in. He doesn't even qualify! But we know…Fervent and faith filled prayers (Matthew 21:22). Josh has advanced through drug court at recorded pace, he has a great job, he and Sarah work hard with DHS and foster parents to improve themselves as responsible parents, and Saturday, May 19th, 2012, 3 PM  at The Recovery Church, Josh and Sarah will be married. Everyone is invited. But the story doesn't end there, shortly Josh and Sarah, through the miracles of God, will be purchasing their first home and have their kids returned, to become a family once again, but this time with God in control. Josh will be sharing his testimony soon check the web site for dates www.deliveredfrommeth.com. 
 Josh & Sarah's Family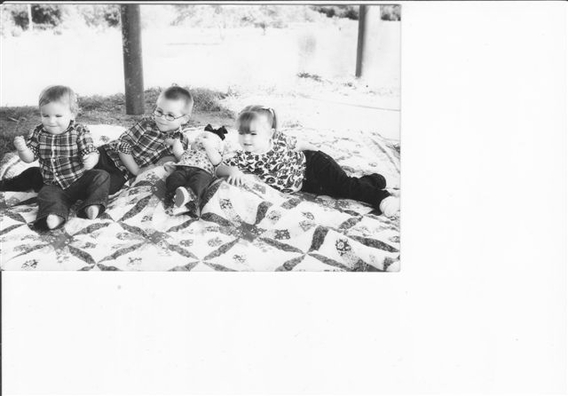 Jubilee 2012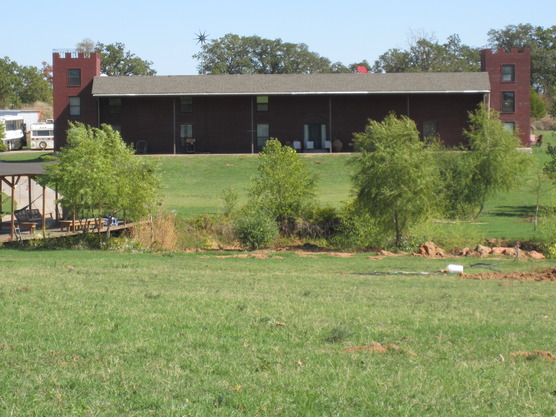 The 2012 Jubilee will be in September and we are still working on the date and details. This will be the third annual Jubilee and we are getting an early start. Once again we will honor our local authorities, Stephens county drug court, sheriff department, pardon and parole office, jails, and the district attorneys office for allowing the work of God, and this revival of lost souls, to continue. This years theme will be focused on restoring families. The location will be the future Recovery Home, better known as the Castle House on north 5th street between Elk and Plato Rd. We have 26 acres and 8000 square ft for Duncan's Recovery Home for families. Family is the foundation of our country and of God's kingdom. Josh Holt will be one of our featured speakers as he shares his amazing story of God restoring his family. We will have powerful worship music by The Boyers, better known as Poured Out, David Woods from Glory Bound Church, and our praise team. We had a great visit with Keith and Cindy Schoonover last month and we have the wheels moving to bring this to completion by the end of the year. I will share  the vision that God gave us for this home, and the impact it will make in winning the war on drugs in our community. Debbie and I are in contact with some great folks from Tulsa concerning support. Many in this area have indicated they would like to support this work. Please contact me if you are still interested. We will win our cities and neighborhoods back by God transforming the ones who came out of them.  Any individuals or businesses that would like to help with expenses or help in any other way would be greatly appreciated. We are expecting to feed 1000 people…2010 Jubilee, after rain made us move locations at the last minute, we still feed 650. 
Scott Powell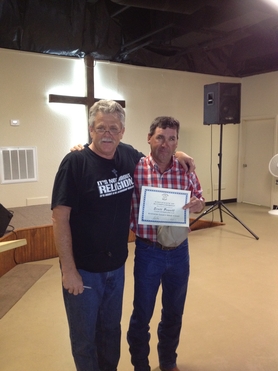 Scott Powell in another great success story of the Lord using Sharon Cain and drug court to put lives back together. Scott facilitates our Thursday night men's group and is a big part of the future Recovery Church Family. Scott recently phased up to the last level in drug court. He is a changed man! Praise God for Sharon Cain, Joe Norton and all the parole officers. The work in the jails is fixing to get back on tract. Dave Horn, FL Estes, Jim McNair, and the staff do a great job making Stephens county one of the best jails in the country. They work hard to keep the Lord's laborers working. Thanks guys, please keep them in prayer. 
Elders Ordination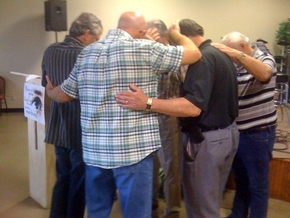 Not such a good picture but a very anointed ordination. The Recovery Church has added Lynn Parr, Dwain Adkins, and Raymond Howard as Elders to assist Wayne Graham, Richard Neeld, and myself in this work for God's kingdom. We are honored and thankful to our Lord for trusting this work to us. 
———————————————————————————————————————————————-
Weekly Calendar
Tuesday at 7 PM-Sunday at 10:30 AM & 6 PM: Regular Church Services.
Come feel the Love of Jesus be refreshed and encouraged.
Thur. 7 PM:  Ladies Night "New Night": Debbie Hall  (12 Step Life Recovery Bible & Workbook) This week Sandy Parr will share her personal testimonies  pertaining to step 3, lesson 5, "Submission and Rest".  
Thur.7 PM:  Men's Night Out with Scott Powell
(12 Step Life Recovery Bible & Workbook) This week Step 6, Lesson 7, "Attitudes and Actions".
Sat.  7 PM:   Step Night with Joe Horton (12 Step Life Recovery Bible/Small Groups). This week step 9, lesson 5, "From Taker to Giver".
Tuesday May 7st, "Hear God's Voice" taken from Jesus' command," He that hath ears to hear, let him hear" (Matthew 11:15). We will discuss the characteristic of "Attentiveness vs. Distraction". Attentiveness  is showing worth of a person by giving undivided attention to his or her words with a "hearing heart".

 
Sunday, May 13th, 2012, I will bring a powerful and necessary message "What Makes a Great Church, A Glorious Church"
taken from Ephesians 5.Christ loved the church, and gave himself for it; That he might sanctify and cleanse it with the washing of water by the word, That he might present it to himself aglorious church, not having spot, or wrinkle, or any such thing; but that it should be holy and without blemish (Ephesians 5:25b-27 KJV.) For peace and longevity in our individual and corporate lives, He, (Jesus Christ) must be number one. Morning service begins at 10:30 AM and evening service is at 6 PM. Evening service is devoted to the promises of God, Faith comes by hearing, hearing the word of God.This week the promises of overcoming with  hope!
Sunday Morning
Explore and Discuss the Bible with Dwain & Arvel Adkins. Begins at 9:30 AM. This month the Book of Luke: The Truth About Jesus.
Praise & Worship begins at 10:30, Message by Dennis Hall at 11:15–Evening service is devoted to the promises of God, Faith comes by hearing, hearing the word of God.This week the promises of overcoming with  hope!
——————————————————————————————————————————————————————
In closing we are so grateful to the many of you who support us in this work. Your prayers, co-labor, encouragement, affirmation, and love cannot be thanked enough. Some of you have been with us from the day I walked out of prison 3 1/2 years ago. WOW, what God has done in three short years. You know who you are and how very much we love you. Lastly, thank you Lord for restoring my mother's health, it's been a long difficult recovery, but we are beginning to see life and the healing You showed me…May God bless and lead you into this exciting journey for His kingdom sake!
———————————————————————–
Loving God-Loving People-Serving Both While Serving Our Community. Changing Our World One Heart at a Time
———————————————————————–
Dennis and Debbie Hall Ministries
The Recovery Church
Stephens Co. Jail Chaplain
P.O. Box 2117
Duncan, OK 73534
Web:   
 

www.deliveredfrommeth.com
E-mail: 
dennis@deliveredfrommeth.com
Fax:      580-475-0681
Phone   580-606-3784
Blog:
 

dennisjhall.wordpress.com