Monthly Newsletter
March 2014

Debbie and I recently spent 4 days in Bartlesville, Ok with Errol & Sharon Hada. They are the directors of the Lighthouse Community Center.The center is a homeless shelter that houses about 40 men, 20 women, and several families. They are in the process of acquiring another facility for women coming out of prison. Other than small apartments and rooms, they have a nice Sanctuary, dining facility, and outdoor patio/visiting area. We spent a couple days counseling and every evening teaching and preaching. On Sunday we ministered at their church (Sooner Park Wesleyan Church). We had a great revival and believe to see many lives set on fire for Jesus….We also made another valuable connection and gathered some great wisdom and resources to help us fulfill our vision for the women/children shelter. We still believe God is putting the Castle House deal together for us, which would be the future home of our church and a women/children shelter. We need another home for men coming out of prison and praying about that as well. We've been contacted about a prison reintegration program for this area.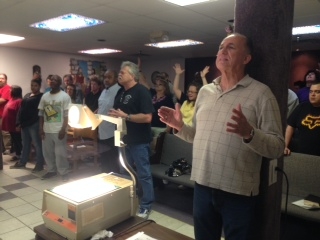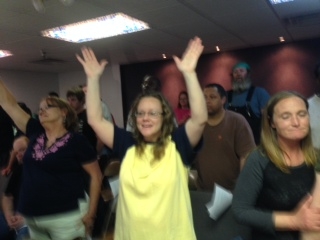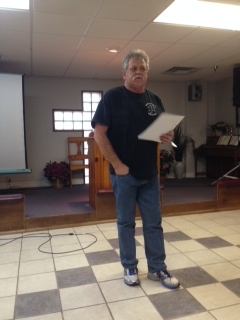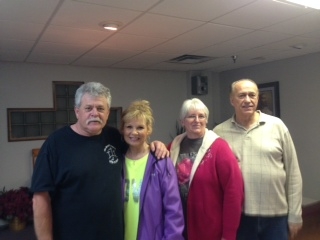 2014 Easter "Egg-Jesus" Hunt
Fellowship Meal
We asked the kids to tell us what Easter meant to them. We also asked what they believed the treasure in the field &  pearl of great price was that Jesus mentioned in Matthew. Their answers were really 
getting good when we were disrupted by the storm sirens…Bummer….It was a good day!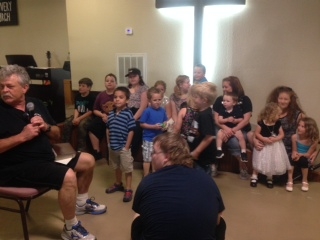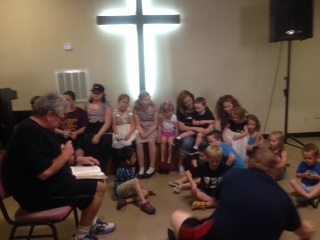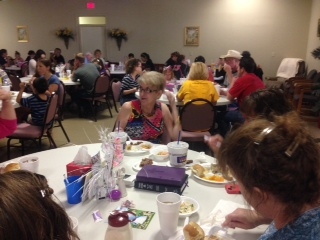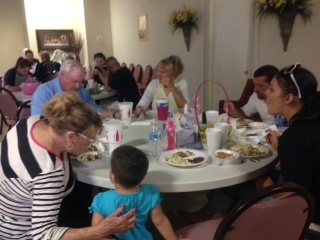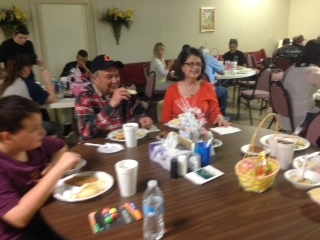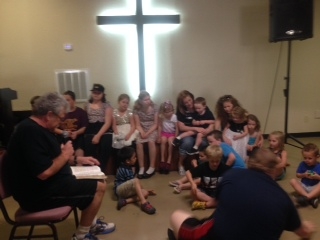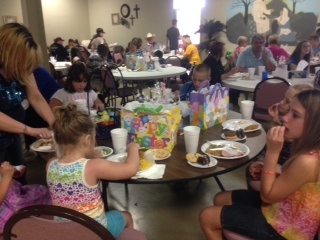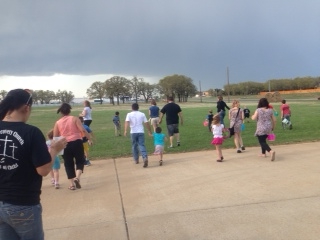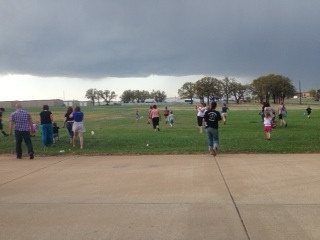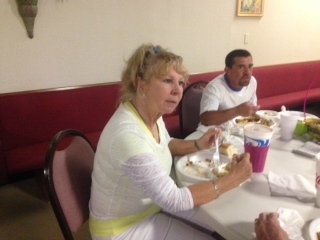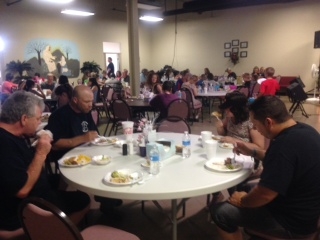 A picture says a thousand words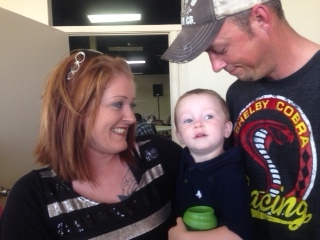 Adriann and JR Sims with their youngest son. God created families and He is serious about restoring them!  

Don & Joy (Kerley) Burchett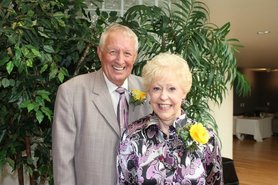 While we were in Bartlesville, Joy was blessing The Recovery Church with two powerful messages "Burying the Hatchet" and "Forgiveness a Must". It was a very timely word for our body and at both alter calls our entire church came forward. She and Don made small Hatchet's and our folks took them and buried them. We had been 4 days involved with a revival and come home to a one… thanks to Don & Joy. 
 Drug Court & Parole Office….Men's and Ladies Life Groups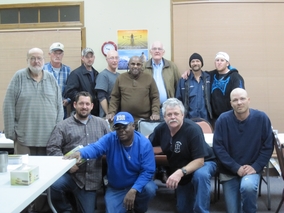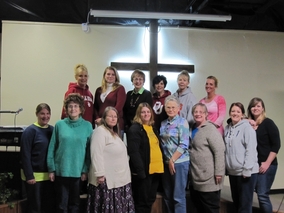 Many men and women are not pictured, both groups have grown tremendously in number and spiritual  maturity. We have a wonderful atmosphere of transparency, unity, and genuine Christ love in these groups. We have labored hard over the years to reach the place we now stand….We are family…Learning and growing up together in Christ.
The Recovery Church continues to serve the Stephens County Drug court and Probation & Parole Office. We have designed men's and ladies Life Groups built upon God's principles and a living relationship with Jesus. The success of these Life Groups are phenomenal. We have quite highlighting personal stories because every time we would feature a story of an individual or family in our monthly newsletter, Satan would attack these newly converted Christians. I was unintentionally marking them. But God is still doing and great work in many lives. Life Groups meet Tuesday and Saturday at 7 PM 
In closing I would like to share with you a word God spoke to me sometime ago. Matthew 7:27 says, "And the winds blew, and beat upon that house; and it fell: and great was the fall of it.(KJ)
Once I was praying for the Lord to move mightily in our ministry. The Lord answered my prayer by saying, "You are concerned about building a ministry, but I am concerned about building a man." He gave a warning, which continues to echoed throughout my life. He said, "Woe unto the man whose ministry becomes bigger than he is!" Since then I have concerned myself with praying for the minister and not for the ministry. I realized that if the house outgrows the foundation, gradually the foundation will crack, the walls will collapse, and great will be the fall of it! No matter what you are trying to build, whether it is a business, a ministry, or a relationship, give it time to grow. Humility is a necessity when you know that every accomplishment had to be the result of the
Wise Master Builder
who knows when to do what. He knew when we needed what. I trust Him more dearly and more nearly than I have ever trusted Him before. He is too wise to make a mistake!
Our church is in a season of maturing spiritually and God is building a team that can handle the catch coming….Remember when Peter's great catch came, so big his net broke…He had to call two partners to help him bring in the load which begin to sink both boats…those two men,(James and John) had been in the boat with their father, mending their nets, developing into men of character, so that their talent and gifts would not take them to a place that their character couldn't keep them. Today we have young men with extreme gifts and talents taking them places with absolutely no character…They are crashing one by one…We as a Church body are in a very good season preparing for an awesome harvest of souls coming soon….

 
We continue to thank each of you for partnering with us in the most needful kingdom work. It's costly putting lives back together and we could never have done what we have accomplished without God working through so many of you. Debbie, Recovery Church, and I are very grateful. May God richly bless all your efforts. 
If your interested in partnering with use mail support checks to "The Recovery Church..PO Box 2117, Duncan, OK 73534" for a tax free donation!
Loving God-Loving People-Serving Both While Serving Our Community.Changing Our World One Heart at a Time!
Dennis & Debbie Hall Ministries 
The Recovery Church
Stephens Co. Jail Chaplain
P.O. Box 2117
Duncan, OK 73534
Fax:      580-475-0681
Phone   580-606-3784