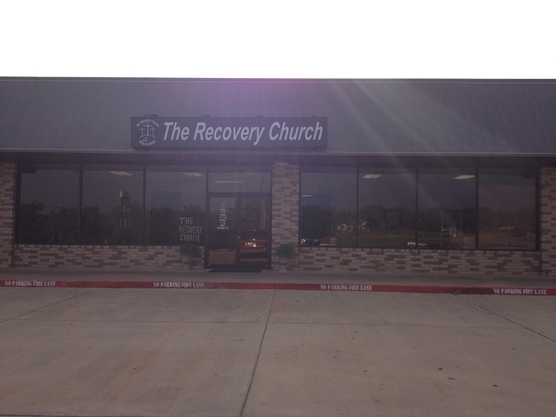 June Newsletter 2013
Anna Boyer recently spoke to our church after returning from a 6 month mission trip in South Africa. She went through some awesome pre-mission training and had months of setting in the presence of God to prepare for this journey. She had a Holy Spirit glow and challenged us with Paul's desire to KNOWN Jesus Christ and the power of His resurrected life,  and to know His heart for the lost world. The Boyer family and praise team provided the worship and had all of our kids worshiping the Lord. It was a great challenge and exciting for us to see so many young adults sold out for Jesus. Don't believe what the media tells you, God does have an army in this world and He is conquering! Anna's  message can be heard along with all of Pastor Dennis' Messages at www.deliveredfrommeth.com by clicking on audio sermons and locate message you desire.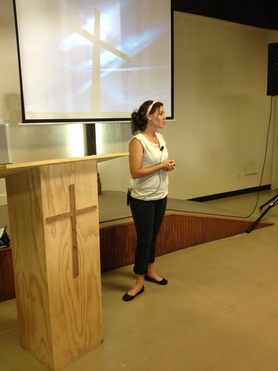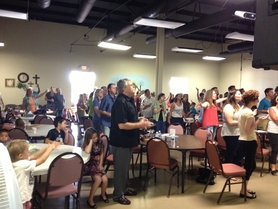 Elijah Jones
Elijah Jones is a very special young man with a big heart after God. Recently, while on a walk talking with the Lord, God spoke to my heart about Elijah, He impressed upon me that He wanted to speak a blessing into Elijah and anoint him because the spirit of his name, Elijah, which was the forerunner of Jesus, was upon him to be the forerunner in his generation.  We so desperately need to be speaking truth & life into our youth today. We have an entire generation coming up that do not know right from wrong, evil from good, and the main stream media are calling evil good, and good evil. Our youth are being saturated with lies. We have taken great steps at Recovery Church in developing exciting ways to bring our children & youth into LIVING relationships with Jesus and we take every opportunity to allow Jesus to show Himself alive in their lives. The youth want to see a God that's ALIVE…interacting in their lives personally. 
Malinda Lara & Amanda Thomas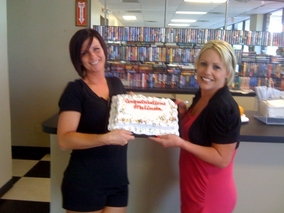 Congratulations to Malinda Lara who recently graduated the 2 year drug court program. We were glad to be a part of her journey into a new and exciting life. Pictured with Malinda is Amanda Thomas, who will graduate next month. We are very proud of both young ladies. We have witnessed both girls learn some hard lessons, but they were lessons that will not be soon forgotten. Life is good if you humble yourself and follow God's ways. Both of these ladies have learned some hard lessons and we are excited about their future. Amanda will be opening a business in O.K.C soon; Malinda has a new addition to her family, (TRIP), and will pursue getting her nursing career back! Thanks to Sharon Cain and the local drug court program for all the hard work. Great job!
Revival in Jails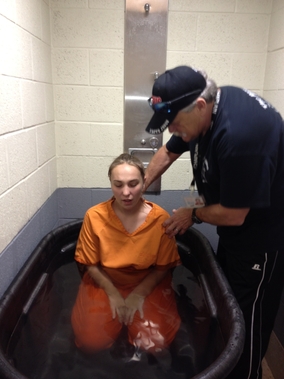 We baptized six ladies this month in the jails. Debbie, Frankie, and the other chaplains have a great revival going on in the ladies side. We have baptized over 50 ladies this year and they are so hungry for the truth and the freedom that comes with learning who we are in Christ. They are growing spiritually and digging into God's word to learn who they are and how God can satisfy their deepest needs. The are working hard on using this time to develop an intimate relationship with Jesus. We expect great things this year with the ladies. Big thanks to Sheriff McKinney, Sharon, Dave Horn, Jim McNair and entire staff for allowing this great work of the Lord to continue. 
Kenneth Ashley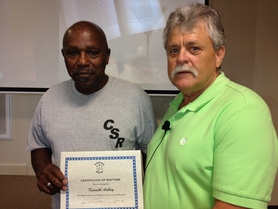 It was my honor to baptize Kenneth Ashley this month. Kenneth has just amazed us spiritually. He is so hungry to learn and grow in the Lord. We are very excited about Kenneth's future in this ministry. He spent most of his life in alcohol and bitterness over a past he couldn't change, then he got serious about Jesus and his life is so full of hope and purpose and excitement. He will never be the same again, he is a new man and walks with a smile all the time. The joy of the Lord is his strength!
Our closing story is of Robert Wilkins and his family. They were the first to live in our 1
st
 recovery home and it's amazing to see the change in all 3 of their lives over the past year.  Recently Robert re-dedicated his life to the Lord, and has purposed to be the spiritual leader of his home. Wife Billie, and daughter Nellie, were baptized the same day. Space does not allow sharing their incredible journey this month. But it's another successful story of what God can do with a life and family that seemed doomed. We sincerely thank and appreciate so much everyone of you who supports this work in so many different ways. Also a special thanks to our church family for taking the challenge of growing and maturating in the Lord that His image might shine through us. Our brothers and sisters in jail and prison remember, and know, that you are a New Creation in Christ Jesus, the old is DEAD, the new is ALIVE. Blessings!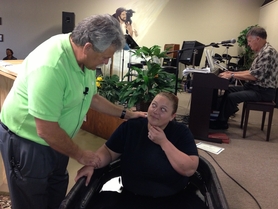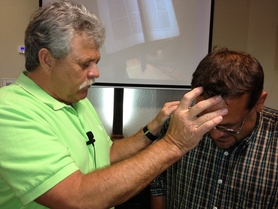 Loving God-Loving People-Serving Both While Serving Our Community. Changing Our World One Heart at a Time!
                                             Dennis & Debbie Hall Ministries 
The Recovery Church
Stephens Co. Jail Chaplain
P.O. Box 2117
Duncan, OK 73534
Fax:      580-475-0681
Phone   580-606-3784
 If you would like to become a partner in this ministry, please make checks out to The Recovery Church, P.O. Box 2117, Duncan, OK 73534 in order for them to be tax-deductible.