Monthly Newsletter
July 2104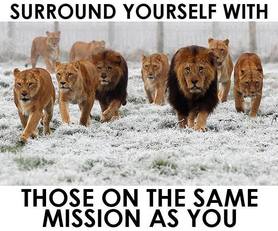 The book of Colossians gives us the truth guarded–in Christ complete, sufficient in Christ. It protects the believer's new and glorious identity and what it should mean to his faith as the walk of faith is confronted with all sorts of religious systems claiming to be the answer for the spiritual life. Colossians shows that, since believers in Christ are complete in Him (2:10) in whom are hidden all the treasures of wisdom and knowledge (2:3), they need nothing more for transformed lives than Jesus Christ. He is our hope of glory both for heaven and for transformed living. We don't need the joy/peace killer of legalism nor the futility of any of man's religious or philosophical systems. As we have received Christ alone by faith in the message of the Gospel (1:4-5), so we are to continue to walk by means of His life by faith in the truth of God's Word (2:3-10).
Last year we realized that our church was suffering greatly in about every department as we allowed the spirits of legalism, tradition, rebellion, and man's opinions to slowly infiltrate our body. This is a very common problem in the church world today. Through much prayer we called on the Lord and with the strength of the Holy Spirit, we have regained our vision for The Recovery Church!! We started by building family, and WOW! This is awesome! We are building a bond that is going to be hard for any spirit that Satan throws at us, to overthrow! The Women's group is learning how to love ourselves first, learning that until we receive the love that God has for us, we will never be able to give the kind of love that God intended for us to give our husbands, family and friends. The Men's Group are learning how God created men to be, as the spiritual leaders of the home. The Recovery Church Praise Team, is as Dennis called us last night "Amazing Grace"!  We started with a bunch of " are not's" and God has taken us from the ashes and developed us into a Prophetic Worship Team, that love each other, are humbled and so blessed to be able to offer to our Lord, the living sacrifice of servant hood! Thank You Jesus, for loving us and developing us into a church that now purposes to bless you in everything we do! debbie hall   
Nelda Swift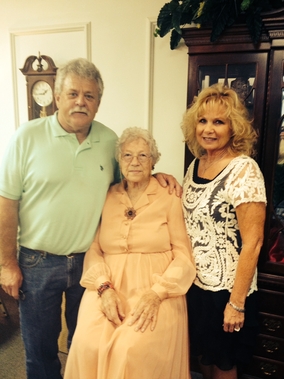 Nelda will be moving to Texas in July to be near her daughter. She has been a Duncan resident and member of First Baptist Church for 80 plus years. Lots of friends and family gave her a warm farewell a few weeks ago. She has been such an inspiration & encouragement to Debbie and I and our ministry. God has used her to bring key people into our Church at crucial times. She also has given us much wisdom and council and Godly direction concerning some issues. She reminded me that she'e only a phone call and a few hours away. We wanted to honor her this month by thanking her for the many things she has done, and is doing, for God's kingdom and this work. The Lord bless and keep you Nelda! WE deeply love you!
Ladies Life Group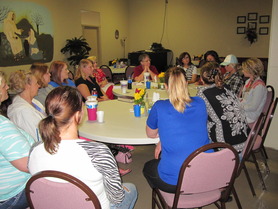 Anointed women are arising and discovering their destiny. The Lord is raising up our Women's Life Group with a desire to take hold of their destiny, as they advance, in building the kingdom of God. We are claiming the destination that God has for women, as we build a relationship with Jesus Christ and with each other. Our women are learning and growing, we laugh and cry with each other through the trials of life. We have a heart for Gods ministry and a deep desire to grow into whatever His destiny is for us. When anointed leaders truly lead by the Spirit of God and tap into His prophetic power, many people will follow in the freedom of the Spirit. Under the anointing of the Holy Spirit when leaders and people work in perfect unity by the Spirit it is time to bless the Lord and sing. This is what Anna, Amy, Grace and Leann Boyer did when they joined us a few weeks ago. Amy and Grace led the worship and later in the Women's group Anna gave a lesson on The Destiny of Women and followed it up with Prophetic prayer over each woman. We were so blessed to have this time together, and the free, flowing words of encouragement were filled with the Holy Spirit. We want to thank you ladies for sharing and fellow shipping with us and most of all for loving us through the work of the Holy Spirit in each of you. debbie hall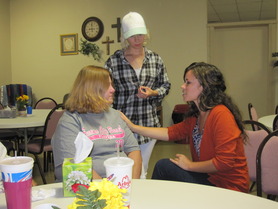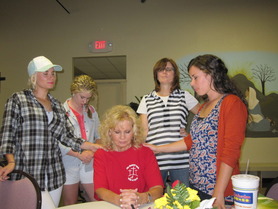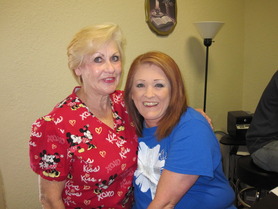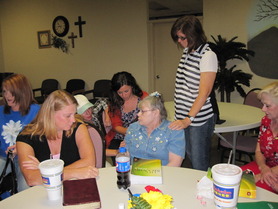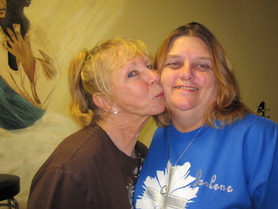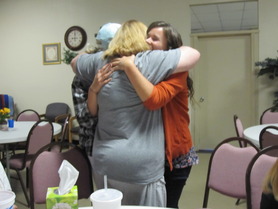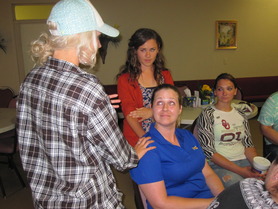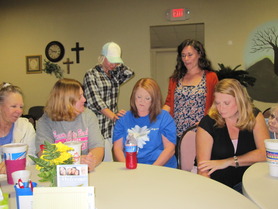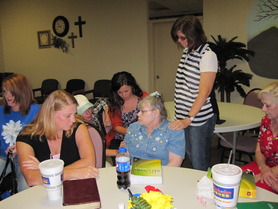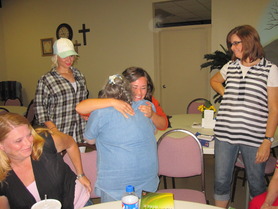 June Fish Fry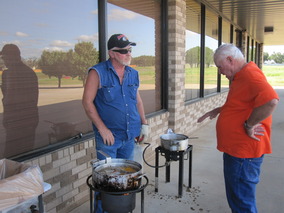 Last year our church body embarked on a spiritual growth track according to Acts 2:41-47. "All the believers devoted themselves to the apostles' teaching,to fellowship,to sharing in meals (including the Lord's Supper), and to prayer.
A deep sense of awe came over them all, and the apostles performed many miraculous signs and wonders…They worshiped together at the church each day, met in homes….and shared their meals with great joy and generosity–all the while praising God and enjoying the goodwill of all the people." Since that time we have witnessed the fulfillment of the above scriptures in our body. We have monthly fellowship meals and 4 weekly Life Groups which has created an environment of genuine family! We are so excited about what God is doing through our obedience to this word from Him!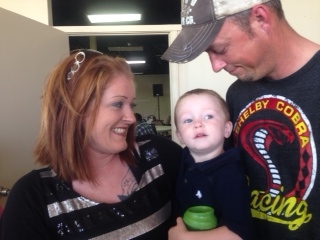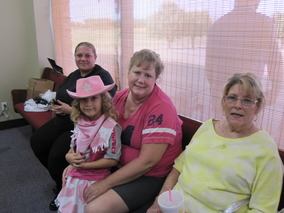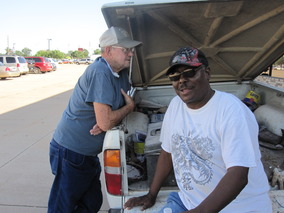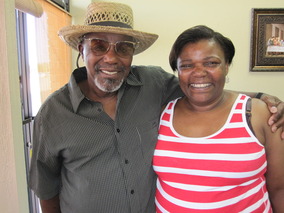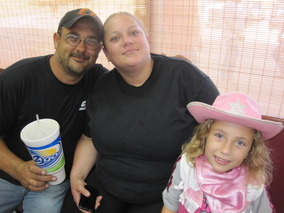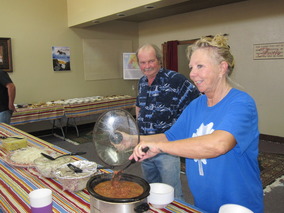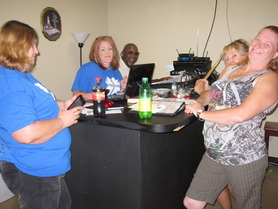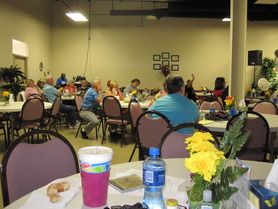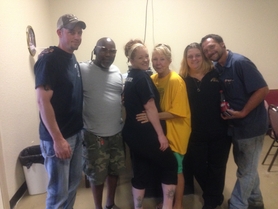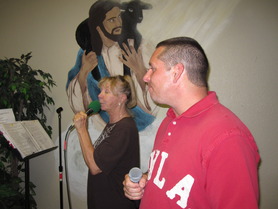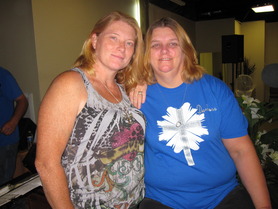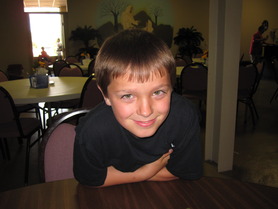 Memorial Day Lake Trip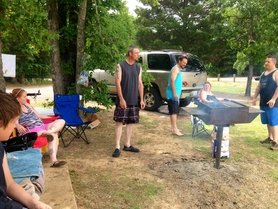 Recovery Life Groups experiencing life with Jesus and life without drugs or alcohol. We had a great day with our Lord at lake Murray  celebrating this new life with Jesus and our Christian family. Shared some good testimonies and got some good sun / Son!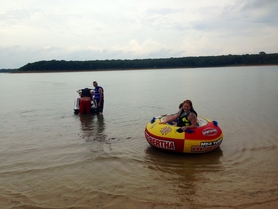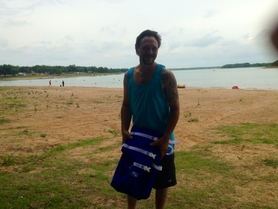 ——————————————————————————–
"Audio Sermons"
For all of Pastor Dennis' messages go to the web site www.deliveredfrommeth.com & click on audio sermon. Or for smart phones, I Pod's or Kindles go the sermon.net find The Recovery Church and locate message you desire.
Also Click on Weekly Calendar for all the Services and Life Group Meetings
———————————————————————
 
In closing we once again want to thank each of you for the many ways you continue to support this work and for all your prayers and encouragement! After being shut down for over 9 months the Stephens county jail has begin to let chaplains back in twice a week but they can only can visit through the bean holes. Please pray that they will allow use back in the pods with the men and women. Debbie and I also received our DOC badges last week after attending DOC chaplains training and we will soon be going into the prisons. For me this will be a new adventure with Jesus considering I lived in one for over 7 years. The Lord continues to richly bless and lead us and we are expecting more recovery homes this year. We have such a need for them! May God richly bless each of you and smile His good pleasure upon you!
If your interested in partnering with use mail support checks to "The Recovery Church..PO Box 2117, Duncan, OK 73534" for a tax free donation!
Loving God-Loving People-Serving Both While Serving Our Community. Changing Our World One Heart at a Time!

Dennis & Debbie Hall Ministries 
The Recovery Church
Stephens Co. Jail Chaplain
P.O. Box 2117
Duncan, OK 73534
Fax:      580-475-0681
Phone   580-606-3784