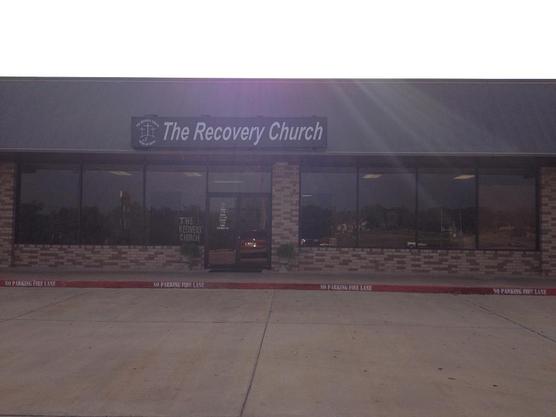 Monthly Newsletter
July 2013 
Our 3rd year to celebrate Jubliee with Victory Life Church and Pastor Duane Sheriff. This year was their Silver Jubilee;the inspiration for the Jubilees came to pastor Duane 25 years ago from a passage of Scripture in Luke 17:12-19, "And as he entered into a certain village, there met him ten men that were lepers, which stood afar off: And they lifted up their voices, and said, Jesus, Master, have mercy on us. And when he saw them, he said unto them, Go shew yourselves unto the priests. And it came to pass, that, as they went, they were cleansed. And one of them, when he saw that he was healed, turned back, and with a loud voice glorified God, And fell down on his face at his feet, giving him thanks: and he was a Samaritan. And Jesus answering said, Were there not ten cleansed? but where are the nine?  There are not found that returned to give glory to God, save this stranger. And he said unto him, Arise, go thy way: thy faith hath made thee whole".
          As he was mediating on this scripture the Holy Spirit revealed to him that although they all were cleansed & healed;only one was made whole, (complete). The one who came back, and with a loud voice, glorified God, giving Him thanks. From that day the Victory Life family take one week every year, pause and reflect on all that God has done throughout that year, glorifying Him with Loud voices, falling down at His feet, giving Him thanks. We were able to take 12 people with us this year and join their example by reflecting on this past year. It is a thankful heart toward Jesus, that stops and glorifies Him, that completes or makes us and our Church whole. I don't wish to be only cleansed or healed, but I desire more than ever to be whole individually, and our body to be whole & complete that we might continue to be used of the Lord to make a difference and impact in our world. We are so thankful to God for Victory Life and the entire staff for making us a part of their family and leading the way in so many areas. We have molded so much from their example as a powerful church that's destroying the works of the devil in a community that was much like ours 30 years ago. The kingdom of God has invaded Durant Ok and is destroying the devils strongholds. We have seen similar works in Duncan in three short years.We came away this year with fresh revelation, confirmed visions, and encouraging prophetic words for our coming year. We are pumped!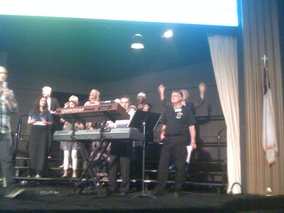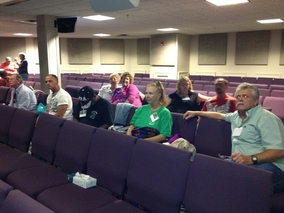 We Are Excited About the Move of God in Our Children
We have a great work going on with our young children. Couple weeks ago some of our children did the entire praise & worship service. Jamie, Amanda, and Billie are doing an incredible job, and great things are happening with the kids. They each have experienced Jesus actively involved in their young lives. Three of these precious girls have a mom and dad in O.K.C. jail waiting trial after a major drug bust.  These girls have become a big part of our family and we have fallen in love with them. it appears Robert and Billie may end up with custody. We are so thankful to the Lord that He has enabled us to be able to provide school clothes, food, transportation, and housing for these kids and others like them. These children are our future and we take this responsibility seriously. The ladies are teaching our kids about building living relationship with Jesus, about honor and respect for authorities and parents, that they are valuable, loved and important, and most importantly children of God. We are so excited to see what's happening in their young lives.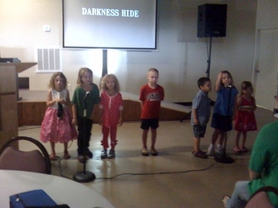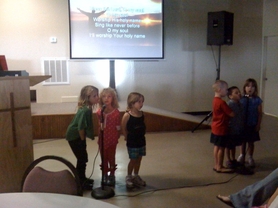 ————————————————————————————————-
Anna & Andrew Boyer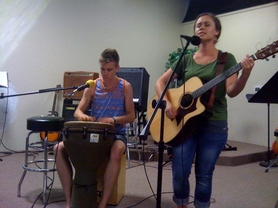 Anna and Andrew Boyer bringing some worship. Anna help Debbie in the Ladies group doing a lesson on improving our consciences contact with God through meditation, prayer, and worship…The ladies were really blessed by the intimacy they experienced through Anna's prophetic worship and her love for Jesus. The girls at the jails just love Anna going in with Debbie. They have quit a revival going on in the ladies side of the jails! Please continue to pray for our jails, drug court program and parole office. These folks are very professional and do a tremendous job on the front lines of this war and they continue co-laboring with with us in this war as more doors of opportunity are opened!
————————————————————————————————-
Sharing the Vision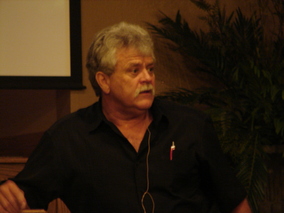 A Big Thank You to Tanglewood Church & Central Baptist Church for having us as speakers to share the vision God has given us. We really appreciated your warmth and acceptance and the way you received what we had to talk about. We were blessed and much encouraged by your interest and love for God's people. Thanks for believing in what God has called us to do!
————————————————————————————————-
Congratulation Brain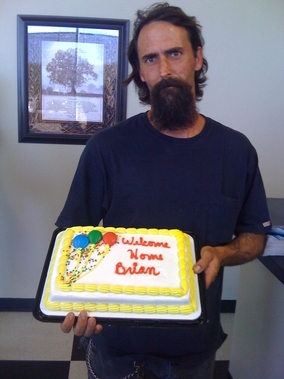 Welcome Home Brian! Brian Bruns is our drummer and he and Tammy have come so far this past year. About 18 months ago they were both headed to prison for a long time. But God intervened and miracles begin to happen and doors started opening. Brian just completed 6 months at a rehab in northeastern part of the state. They both are working on deepening their relationship with Jesus and building a strong Christian marriage based on God's principles through His word. They are active in our men's' & ladies groups and very involved with the church. From darkness to light, from death to life, from hopelessness to a bright and promising future with purpose They both have good jobs and never have to look over their shoulders again.  Only God can bring beauty from our ashes. Thank you Lord for saving Brian and Tammy!
————————————————————————————————-
Baptisms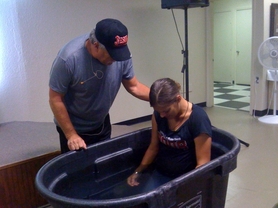 It was my honor baptizes Kendra Merritt this month and 8 ladies in the Stephens county jail. Congratulations ladies for making Jesus Lord of your lives and becoming children of God and members of His kingdom! You are now daughters of The King of Kings! Kendra has a child on the way, so really I baptized two. She and Adam have purposed to raise this baby God's way and learn from the mistakes made with their first little sweetheart Haley. The have repented of some serious mistakes and we are excited to help disciple this new family and these precious children. The Recovery Church has committed to reaching lost families being destroyed by the works of darkness. It's a very laborious task so please keep our teams in prayer. Debbie and I are so very grateful to a team of committed and called out Saints who have given so much of themselves, their resources, and their hearts to this most needful work. Many times we have been disappointed and broken hearted, taken advantage of, stolen from, and lied to repeatedly. But the ones who make it are well worth it. It's another life or family saved from a devils hell and little children given a fair chance at life. To see these kids smiling and happily loving Jesus and being so thankful to Him for this new life. That's worth it all. Robert told me the night he brought the school clothes in and told them it was from Jesus, they all knelt beside their beds and prayed thanking Jesus. "WOW" It also saves the state thousands of dollars if we can help avoid prosecution, jail, and prison. And it's very gratifying to hear our Lord say, "well done thy good and faithful servant. You have been trustworthy in a little, so now enter into the joys of the Lord. The joys of the Lord is what I describe above! Thank each of you for your continued support of this work! We could not do it without each of you!  
————————————————————————————————-
Weekly Calendar

Tuesday at 7 PM & Sunday at 10:30 AM & 6 PM Regular Services

Tuesday   8 PM Ladies Night with Debbie
Tuesday   8 PM Men's Night with Dennis
Saturday  7 PM Step Night with Arvel
Sunday  9:30 Discuss and Explore the Bible with Dwain. This month Job, Ecclesiastes Making Sense of Life

Praise & Worship begins at 10:30, Message by Dennis Hall at 11:15–Evening Service 6 PM is devoted to the Promises of God.
Two Marriages this month Ronda and Jed Boren….Melaine & Mike Thomas
Loving God-Loving People-Serving Both While Serving Our Community. Changing Our World One Heart at a Time!
                                             Dennis & Debbie Hall Ministries 
The Recovery Church
Stephens Co. Jail Chaplain
P.O. Box 2117
Duncan, OK 73534
Fax:      580-475-0681
Phone   580-606-3784
 If you would like to become a partner in this ministry, please make checks out to The Recovery Church, P.O. Box 2117, Duncan, OK 73534 in order for them to be tax-deductible.