Monthly Newsletter 
February 2013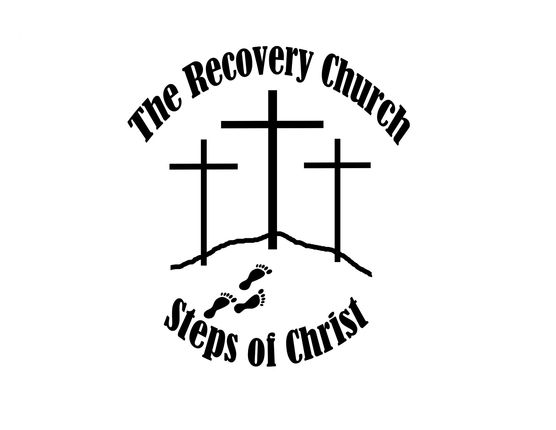 Monthly Newsletter 
February 2013
Abigail (Abby) Smith Testimony

TERMINAL CANCER WASN'T IN MY PLANS
When Abby started to talk, you could have heard a pin drop. All eyes were upon this beautiful, young, woman. In the back of our humanistic minds, we can't help but wonder, "Why?" But, we also should understand that our ways are not God's ways! We just don't understand all the things that happen in life, so we just have to trust in Him, and that is just what Abby is doing with her life.
There were several points that she brought up that should make a big impression on all of us. She gave honor to her family and recognized the importance of having a family that honors God and His institution of family. When the trials of life come, we need a Godly family that will be there to support us and not let us fall into Satan's trap of self pity! She gave the example of her Mother and her doctor that both gave her wise advice about Choice. She could give into self pity or trust God to see her through this part of her journey and be able to accept….. whatever that is? Abby chose to trust God. Her relationship has grown tremendously with Him during this trial and she admitted that she does not even resemble the person she was before this and that tomorrow is not a promise for any of us! As she ended her story, she challenged each person to ask themselves, "what would you do with your life, if you found out you only had a year to live?" 
To see Abby's video testimonies go to our web site at www.deliveredfrommeth.com click on testimonies. 
Graduation Celebration/Revival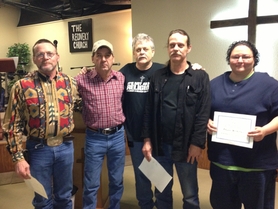 January was a good month for us as we begin this New Year looking ahead with great enthusiasm and expectation. We also took a look back on an exciting & fruitful year and we were encouraged by so many new folks teaming with us in this great work. Much of that excitement came from witnessing four lives radically changed. Phillip England, Scott Powell, Blane Gentry, & Ryhan Wilhelm's all graduated the two year drug court program. We made this journey with them and it's exciting to see what God is doing in their lives. All 4 are very involved with The Recovery Church and help us tremendously in various ways. Scott and fiancé Crystal will be leaving us in March as they embark on their new life together in Missouri. These four represent what The Recovery Church teaming with the Drug Court/Probation & Parole/Jails is all about. Lives hopelessly lost, flushed away, redeemed and re-created by the hand of God. It's a blessing to be a part of this and to work with these caring & compassionate professionals. It's called REVIVAL!
Tammy Cavener's Testimony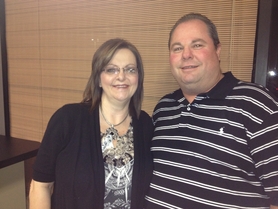 Tammy's story touches on everything from birth defects to abandonment to rejection to every known abuse to loneliness to looking for acceptance in all the wrong places to rape to a life of drugs to a street junkie. Her story leads to a sold out life with Jesus and restoration of her awesome son and a wonderful husband. 
To see her video testimonies go to our web site atwww.deliveredfrommeth.com click on testimonies. 
Jason Hunt's Testimony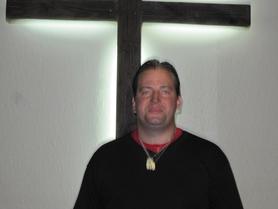 Jason began running from God at a very young age which led him to a life of crime and many fights with the law. He believed the lie the devil tell so many of us in addiction that the world is against us and the law is our enemy. After a long fight with God he finally surrendered his heart to the Lord on the rock in Stephens's county jail. This time his trip to prison was a time for seminary and 6 years later he came home a changed man with renewed mind and heart. Jason has been to prison 4 different times, so mothers, grandmothers, wives, family & friends, never give up–with God there is always hope. 
To see his video testimonies go to our web site atwww.deliveredfrommeth.com click on testimonies.
In memory of Carolyn & Donna Adkins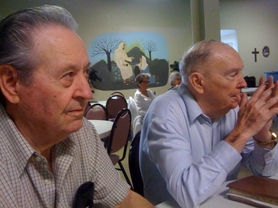 We are so thankful for Dwain and Arvel Adkins. Both these brothers lost their wives of over 50 years in January. We celebrated the lives of Carolyn and Donna Adkins a couple weeks apart at Carter Smart Funeral Home. It was my honor, and the honor of our church, to serve the family during their time of grieving and celebrating the lives of these two Christian ladies.  They will be missed! Dwain is one of the Elders and leads our Sunday morning Bible journey. Arvel is head Usher and brings us into worship on Sunday morning service.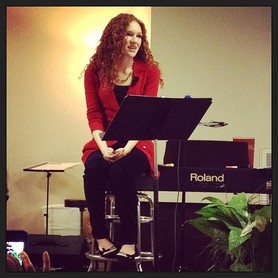 I will close with this question. A wise man once said, that we should "always be occupied in the practice of dying" in order to appreciate our living. So imagine that you only have one year left to live. What would you do differently? Consciously chose activities, relationships, and spiritual practices that reflected life's urgency rather than life's complacency. We love you Abby, and are so proud to have the honor to know you, whatever God has planned for you, or any of us for that matter….. we should always purpose our lives to follow in Jesus footsteps, and where  He leads, we will follow.You have given us a great example!
Loving God-Loving People-Serving Both While Serving Our Community. Changing Our World One Heart at a Time!
————————————————————————————————————————
If you would like to become a partner in  Dennis Hall Ministries, please make out support checks in the name of The Recovery Church, P.O. Box 2117, Duncan, OK 73534 in order for them to be tax-deductible.
————————————————————————————————–
————————————————-
Weekly Calendar
Tuesday at 7 PM-Sunday at 10:30 AM & 6 PM: Regular Church
Come feel the Love of Jesus, be refreshed and encouraged.
Thur. 12-1PM: "New" Noon Recovery Meeting: Richard Neeld Life Recovery Bible/Workbook)
Thur. 7 PM:  Ladies Night "New Night": Debbie Hall (12 Step Life Recovery Bible & Workbook) 
Thur.7 PM:  Men's Night with Dennis: A New series "O Lord, Keep Me From Evil" from the prayer of Jabez. 
Sat.  7 PM:   Step Night with Dennis (12 Step Life Recovery Bible/Small Groups)
Tuesday Night  "The Power for Successful Living" 
Sunday, Feb. 17th, 2013 A great message titled "Enlarging Our Borders by Enlarging Our Hearts Part 4",  Evening service is devoted to the promises of God, Faith comes by hearing, and hearing the word of God. 
Sunday Morning Explore and Discuss the Bible with Dwain & Arvel Adkins. Begins at 9:30 AM. This month the Books of Hosea, Amos, and Jonah: Revealing the Heart of God.
Praise & Worship begins at 10:30, Message by Dennis Hall at 11:15–Evening Service Begins at 6 PM with The Promises of God.
———————————————