Monthly Newsletter
February 2104


February has been another eventful month for God's kingdom and His glory. We begin the new year with several baptisms and a new freedom that can only be experience through a unified body that desires to take the challenge to grow and mature spiritually. Debbie and I issued the challenge to our body to follow our lead as we have had our hearts touched by the hand of Jesus to grow and mature spiritually. To expose religion, challenge the hypocrisy that's grieving the Holy Spirit, and to be a family of believers that desire a commanded blessing from God because of our transparency and our desire to grow into Paul's words in Ephesians 4:1-3,13-16. "
I, therefore, the prisoner of the Lord, beseech you to walk worthy of the calling with which you were called, 
with all lowliness and gentleness, with longsuffering, bearing with one another in love,
endeavoring to keep the unity of the Spirit in the bond of peace….
till we all come to the unity of the faith and of the knowledge of the Son of God, to a perfect man, to the measure of the stature of the fullness of Christ;
that we should no longer be children, tossed to and fro and carried about with every wind of doctrine, by the trickery of men, in the cunning craftiness of deceitful plotting,
but, speaking the truth in love, may grow up in all things into Him who is the head–Christ–
from whom the whole body, joined and knit together by what every joint supplies, according to the effective working by which every part does its share, causes growth of the body for the edifying of itself in love."
 We are so thankful to our Lord for the past year and the many difficulties we have
 grown and matured through. We have a wonderful spirit in our church body and we will work hard to guard it..
Joy (Kerley) and Don Burchett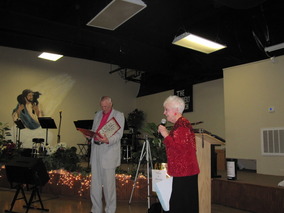 Don and Joy were our quest host and speakers for the 2014 Valentines Banquet. Joy brought a fun and powerful word from the Lord concerning marriage and covenant relationships and how to protect the spiritual hedge around our marriages. She continually stressed 
the importance of men being the spiritual leaders of the home and how the wife is to be the inner strength and provide the affirmations their husbands so much need, and how husbands need to recognize and respect their wives protective discernment, a God given radar to protect their families. She and Don spoke on Godly marriages being under attack and the importance of understanding God's design and principles for marriage and the importance of choosing the right mates! Other than your choice to  except Jesus Christ as your Lord, your marriage partner is the second most important choice you'll ever make!
All the Ladies Got a Long Stem Rose!
We wanted each lady to know how special they are to us and to God
We had a very special evening and God really spoke to our body through Don and Joy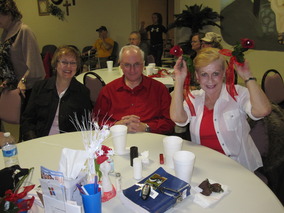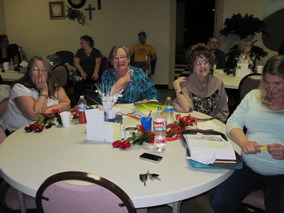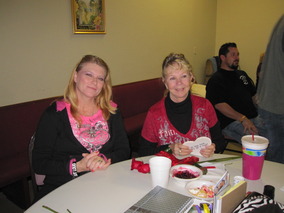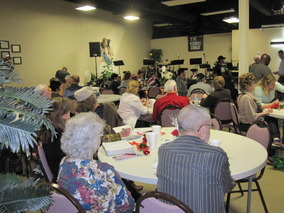 Joy (Kerley) Burchett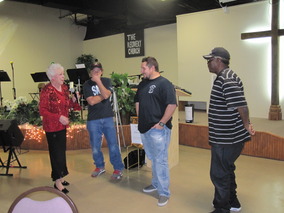 Joy had a blast with Kenneth James (KJ), Russell Ponder, and Johnny McKinney. They where attempting to describe their hobby without giving us a definition. We had already been told to react as though their hobby was kissing. Russell's was singing, he said his started with his mother and he liked to do it everywhere, Kenneth was wood work, he said he liked to do his alone in shop, Johnny's was playing guitar, he said his wife encouraged his hobby and he made some wild noises when asked to give us an example of what his hobby sounded like. Of course we were all rolling with their answers, and they didn't know we had already been told to react as though their hobby was kissing! Joy broke the ice with these guys and set the mood for the rest of the evening, which was some deep heart felt ministry on the importance of the marriage covenant and fleeing youthful lust and bringing up our families God's way!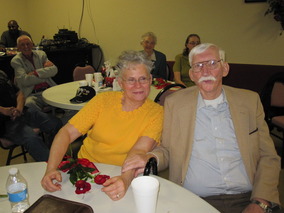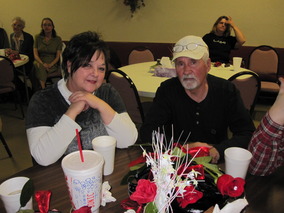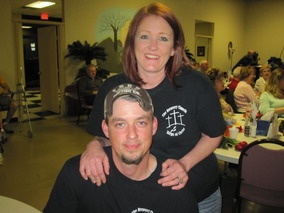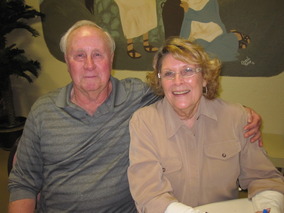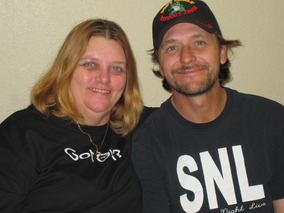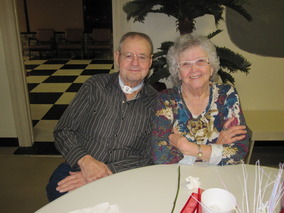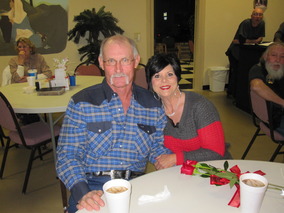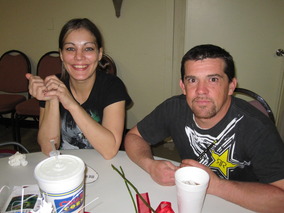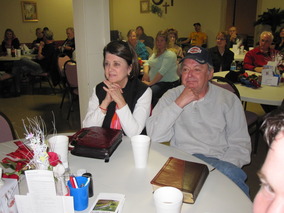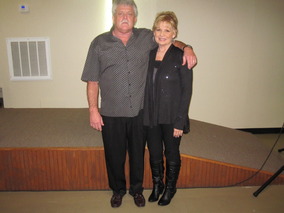 Rural America Ministry (RAM) Conference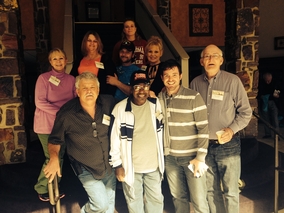 We are very thankful to God that He continues to provide so we are able to take teams of our folks to Victory Life Church.This is the home of Duane Sheriff. They begin 30 years ago allowing God to use them as vessels to transform a community. What God has done through this servant hearted
 body in amazing to say the least! They offer these conferences to small town pastors and their ministry teams. Brother Duane was called by God to rural America and his heart is to equip ministries like ours. They have done in Durant what we desire to do in Duncan by Loving 
God-Loving People-Serving Both While Serving Our Community. Changing Our World One Heart at a Time. We got confirmation and prophetic words spoken over each of us. This is going to be and incredible year for Recovery Church and our vision! Brother Duane asked me to be one of the speakers at next years RAM. I consider this a tremendous honor. Debbie and I will also be quest speakers to do a revival in Bartlesville Ok. Thursday April 3rd thru Sunday April 6th. We will be two days at Lighthouse Out Reach Center and two different churches Sunday.We are expecting a great harvest of souls…Please be in prayer for us!
Cheryl Scroggins and Kevin Wilkinson become 
Mr. and Mrs. Kevin Wilkinson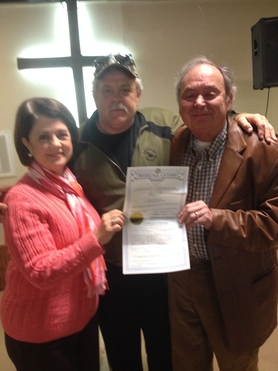 Monday, February 24th, 2014 it was my honor to perform the informal wedding ceremony for Cheryl and Kevin Wilkinson. Cheryl is a member of our praise team as piano/keyboard player. We are thankful that they have made Recovery Church their spiritual home. 
——————————————————————————————————————————————–
The Kids Are Our Future and We Take Our Responsibility Serious
Our Children Ministers are Amanda Blake, Jamie Mangum, and Billie Thomas. God has really blessed us with some incredible children and these ladies have given their hearts to this work. Our kids know and love Jesus, they have a living relationship with Him. it has blessed our hearts to see how far our kids have come. The ladies are planning something special again this year for Easter. We will announce it as we get closer. Thanks ladies for all the hard work.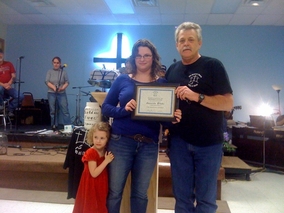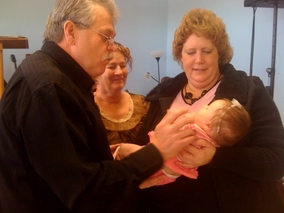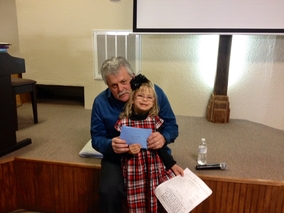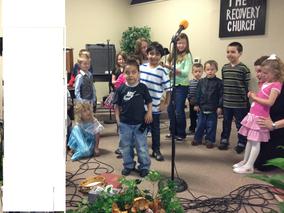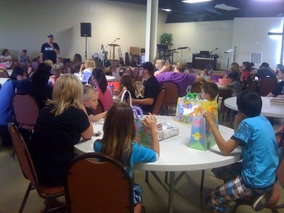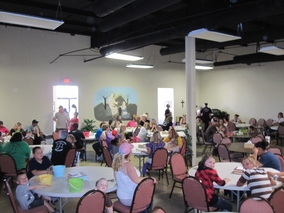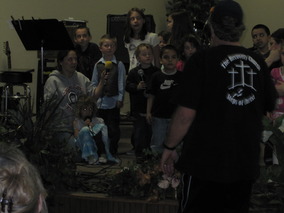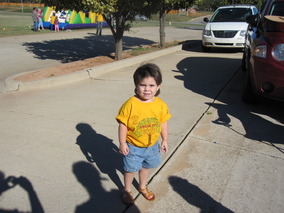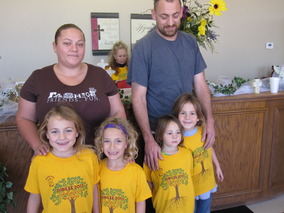 The Story of Jason Jones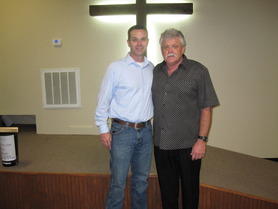 Meet  Jason Jones, Jason was sentenced to life in prison at the age of 15. He spent 21 years in different  prisons until he was miraculously paroled last year. I begin ministering to Jason 10 years ago while I was locked up at Cushing  prison, I encouraged him to cover his patch and get out of the gangs, no matter the cost, God would protect him. God did indeed protect him, and a few years later he was our first youth pastor at Cushing prison, later he had a youth ministry at Joe Harp that ended up a model for all prison in the state. Jason  will be sharing at our church soon….He lives in Blanchard and is seeking God about joining our family….I will announce his upcoming testimony! 
Weekly Calendar-Messages-Testimonies- Newsletters
For all weekly messages go to our web site at
www.deliveredfrommeth.com
 

and click on audio sermons. We recently had our audio system completely up dated and 
it's of much better quality. Also all newsletters and video testimonies! The weekly calendar is posted there as well. 
In closing we would like to once again thank everyone who supports us in the work. We have amazing big brothers who have offered us their experience, staff, administration experts, and as Pastor Lee put it, half of theirs.  Just having leaders to share their successes and failures, that might save us much trouble and share the great treasures that comes from experience. The BGCO & Duane Sheriff Ministries and Victory Life Church family have been all this and much more. Then their are dozens of you who support us in so many ways. How can we say thank you enough. It's our continued prayer that God will richly bless all those who support this work and that He will smile His good pleasure upon you!
Loving God-Loving People-Serving Both While Serving Our Community. Changing Our World One Heart at a Time.
Dennis & Debbie Hall Ministries 
The Recovery Church
Stephens Co. Jail Chaplain
P.O. Box 2117
Duncan, OK 73534
Fax:      580-475-0681
Phone   580-606-3784