"December 2014 Newsletter"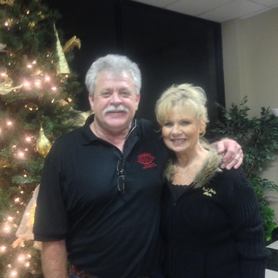 On behalf of the entire Recovery Church family Debbie and I would like to wish each of you a very Merry Christmas and most prosperous New Year! It's our prayer, and deepest desire, that you experience all God has for you, and that 2015 will be the year of abundance and increase in every area of your lives and ministries! The Lord has been revealing to us that it's time to take all the limits off of God and start believing and asking Him for greater victories in all area of our lives, ministries, and businesses. Paul tells us in Ephesians that when we understand the fullness of God's love, then will we be filled with all of Him; it's then  that we begin understanding He's able to do exceedingly abundantly above all that yes ask, or think / imagine, according to the power that works in us. It's the season to ask and think bigger guys for His Kingdoms glory! 
New Doors of Prison Ministry Opening!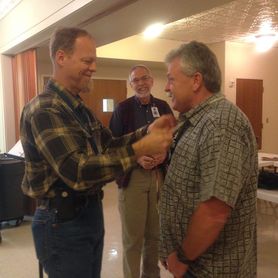 God has opened new doors of ministry in 2014. Debbie and I both participated in a couple Kairos weekends at two different prisons this year and that's open more doors of ministry for 2015. We will be doing another 4 day life journey along with a monthly ministry at Holdenville men's prison,  another 4 day life journey at Mable Bassett women's prison, a 4 day journey in March at Lawton prison, a monthly ministry at Granite, and a monthly ministry at CCF Cushing men's prison; the place I spent 7 years of my life; where God prepared me and transformed my life! We are excited as God continues to develop this ministry. This is opening up more re-integration ministry and creating a need of more Recovery / Transition homes. We have seen so many lives and families restored by the love of Jesus that it's sometimes hard not to get ahead of our Lord's perfect timing! Please continue your prayers and encouragement for us!
Men's and Ladies 4-Day Kairos Journey
Forty five men and women meet 4 Saturdays prior to a 4-day Kairos journey to train and build a team. Then at the planed day we travel on a 4 day life journey inside these prisons with 45 inmates. Below are the Holdenville men's, & Mable Basset Ladies, 4-day life journeys. Both were incredible as we saw the Lord Jesus touch and change many lives. Some of these men and women will never leave prison because of their crimes. But like myself, many have been set free from an internal prison of bitterness, hate, and unforgiveness by the Love of Jesus, and found new family through Kairos ministries!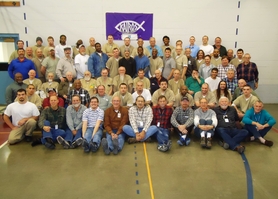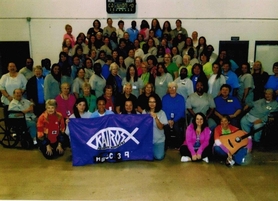 Thanksgiving / 4 Year Anniversary Celebration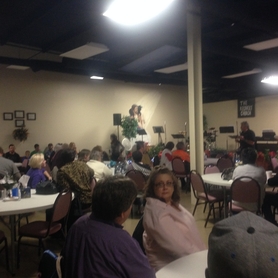 Building Family: We had a great Thanksgiving dinner / 4 year anniversary celebration. God has brought us a long way in 4 short years. We have weathered some storms together and are stronger for it. It's awesome to see God begin putting families back together as we get ourselves right with Him. We are all broken vessels, my pastor/ mentor  friend, Lee Armstrong, uses an illustration about broken pots that I love. The art of Kintsuki, a Japanese art form where they take broken pieces of antique pottery and glue it back together with a special mixture of finely powered gold and clear glue.  Instead of discarding, covering up, or hiding the broken pots or cracks, they accent the brokenness making it more desirable, and of greater value. It's actually stronger than before, and the golden glue shines through the cracks making it even more beautiful. That's what best describes the Recovery Church, we are a bunch of cracked pots, not longer hiding our brokenness or living in shame, but set free and finally able to truly live with all the mask off, understanding that we are of greater value because Jesus has glued us back together with the golden glue of His love and He is shining through our cracks and broken lives. Our brokenness actually glorifies our Fathers perfect plan and makes us of even greater value with a new purpose.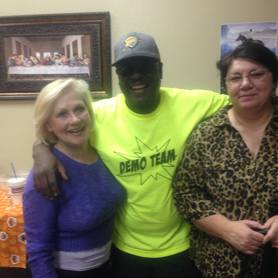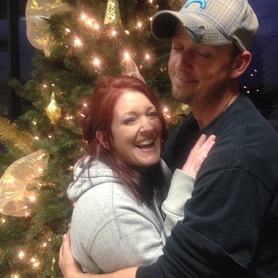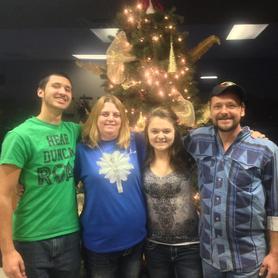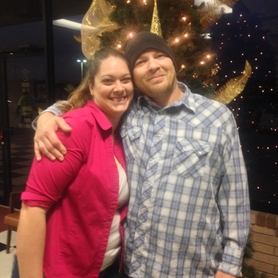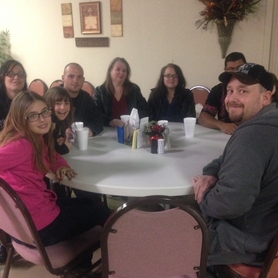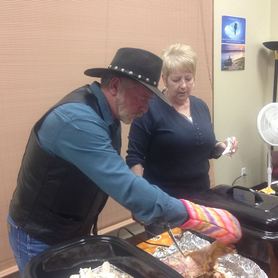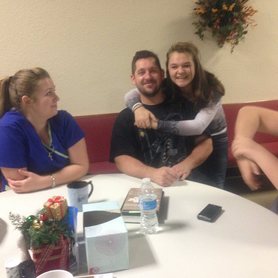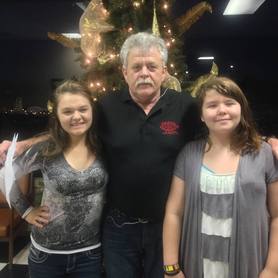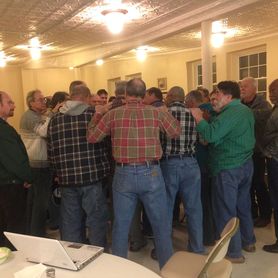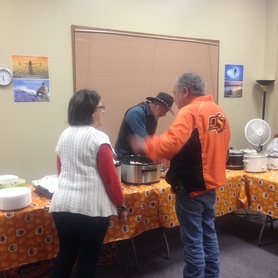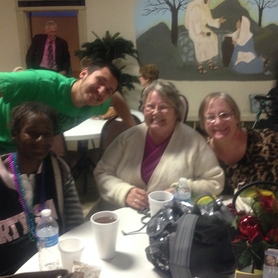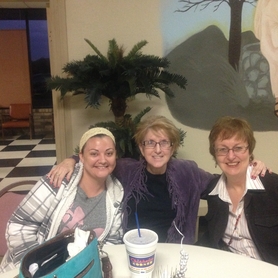 Men's and Ladies Life Groups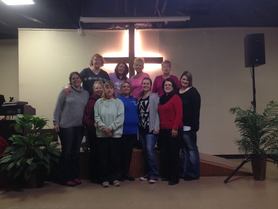 Luke 4:18   "The Spirit of the Lord is on me, because he has anointed me to proclaim good news to the poor. He has sent me to heal the brokenhearted, proclaim freedom for the prisoners and recovery of sight for the blind, to set the oppressed free."
This journey of life, that is "Christ In Us," is not a journey for the weak-hearted, the complacent, anyone stuck in negativity or spiritual sickness!  God is about "change, seasons, growing and maturing," The Men's & Women's Life Groups are learning and beginning to understand how important we are in God's kingdom, Christ ministry and the building of the church. We are learning to humble ourselves totally to the will of God in our lives, and we can no longer allow our past to control us. Everything that we have experienced in life, every relationship or person that has been in our lives, bad or good, is what it took to make us the person that we are today! We are going to wear our past like an armor, so that no one can use it as a weapon against us. This journey is soul changing… it is changing the timid into the bold!! Our groups are seeing their destiny set before them, they hear the cries of help from others who are in bondage to the world and its mindset, we hear the cries of the children who need their parents.  Hurting people need the hope that we can bring to them, It can be done, we are the light at the end of the tunnel. We are the ones that Jesus works through to reach out to the world.Two of these ladies Franky Bryant and Darlene McKinney just received their DOC badges and will be doing prison ministry and Kairos with us in 2015!     Several Not  Pictured!  
Tuesday Night Men's Group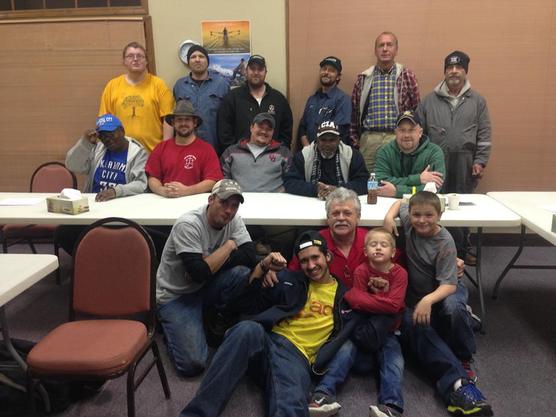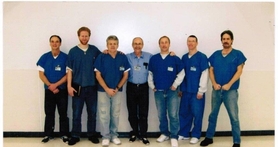 In closing I'd like to challenge you as the Lord has challenged us this year. In Psalms 78 God's tells us that His people became hard in their hearts through murmuring and complaining and unbelief. Then He makes a profound statement, it says they limited the Holy One of Israel…They limited what God wanted to do in and through their lives. This Dec. 18th will be 6 years since I've been released from prison, this picture was taken 7 years ago and at the time I had no ideal I was going to be released., What the Lord has done in these 6 years has been absolutely miraculous to say the least. It's been 100% Him, and yet I still have limited Him in several areas of my life. He is nudging me to believe for even greater things, to see myself as He see's me,and to believe without Him I can do nothing, but to realize that I am not without Him, therefore we can do ALL things through Christ who gives us the power and strength! Several of the men in this picture are still locked up, it's been a dream come true to be able and go see these guys through prison ministry. Guys this ministry is for you, and was birthed in my heart with you guys! Merry Christmas….I love each of you!
We remain very grateful & thankful for each of you who support this work in the many different wasy God leads you. May the Lord richly bless all that you do for His kingdom!