I heard the story of a mother who was out Christmas shopping, frantically trying to get everything done. She had her small child with her, but for a moment, she lost sight of him. In sheer panic, she started retracing her steps and found him with his nose pressed against the glass of a store display, looking at a manger scene. "The boy said, "Mommy, Mommy! Look! It is Jesus in the hay!" "Let's go," she said, as she took him by the hand and led him away. "We don't have time for that."
Exactly!
 That has become the whole problem with this time of year that we call Christmas. We can be so busy celebrating Christmas that we forget all about Jesus. Let's purpose that we don't become those people spoken of by Isaiah the prophet when he penned these words, "And so the Lord says, "These people say they are mine. They honor me with their lips, but their hearts are far from me."– Isaiah 29:13
The Christmas story recorded in Matthew and Luke has become so familiar that I wonder if we grasp the reality of what actuality happened: An angel told a young virgin that she would conceive a child by the power of the Holy Spirit (Luke 1:26-38). The angel then told her fiancée to marry her and name the baby Jesus, "for He will save His people from their sins" (Matt. 1:21). Shepherds saw angels in the sky and were told of a Savior's birth in Bethlehem (Luke 2:11). Wise men traveled hundreds of miles to worship the One who, they say, "has been born King of the Jews" (Matt. 2:2).
                Equally astonishing is that Mary, Joseph, the shepherds, and the wise men did exactly as they had been told. Mary yielded herself to God; Joseph took her home as his wife; the shepherds went to Bethlehem to find the baby in a manger; and the wise men followed the star. With no idea of the outcome, they all took the next step by faith in the Lord.
                How is it with us this Christmas? Will we trust God and follow His leading even when we face uncertainty and overwhelming circumstances?  When you and I obey the Lord the outcome is truly amazing! To follow the leading of God, to step out in faith and obey, is always the path we should take whenever we can't see the way. Faith never knows where it is being led, but it knows and  loves the One who is leading. Our Church family sees a tremendous harvest and great needs ahead for us the New Year. We so desperately need more recover homes for men, women, and families! We continue to trust and follow God's leading while investing ourselves in the lives of people and families and children whose lives have been shattered by the very thing destroying so many of our cities; drugs, alcohol, gangs, etc. and all the darkness that comes with that territory! We are very grateful for our church family and so many of you who have teamed with us in this most needed work. Together we can continue to make a difference in our world by rescuing families and bringing them to Jesus and teaching them a whole new way to live. The Jesus Way!  
Jubilee 2013 "Celebrating Life and Family"
The Lord blessed us with a great day for our 4th annual Jubilee. We celebrated and thanked God for all the kids and families and blessings He's bestowed upon us this past year. We enjoyed some great fellowship, fun with our kids, and some awesome worship with the different praise teams. We celebrated God's LIFE!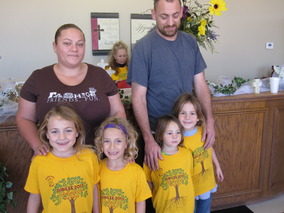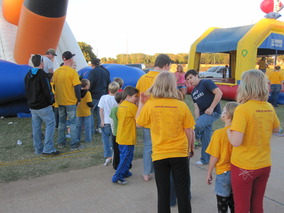 Jubilee 2013 "Celebrating Life and Family"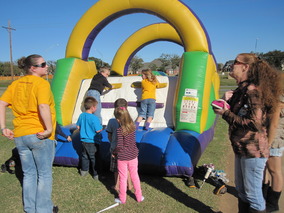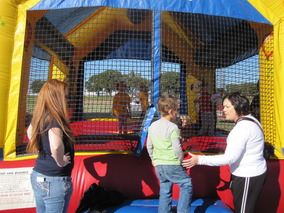 Jubilee 2013 "Celebrating Life and Family"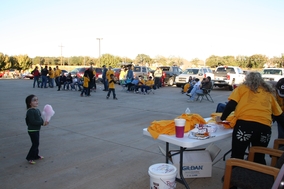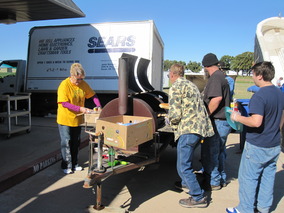 Jubilee 2013 "Celebrating Life and Family"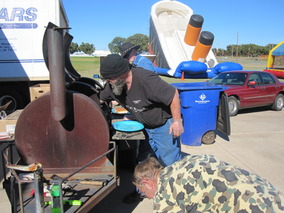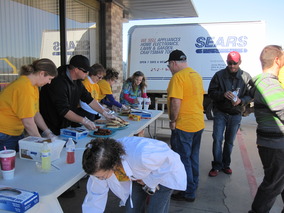 Jubilee 2013 "Celebrating Life and Family"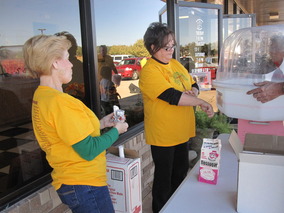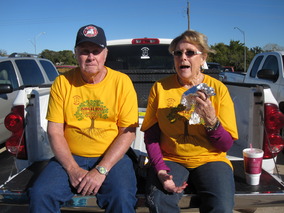 Jubilee 2013 "Celebrating Life and Family"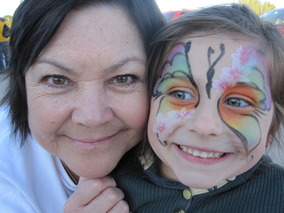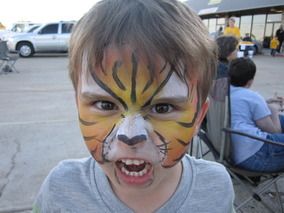 Jubilee 2013 "Celebrating Life and Family"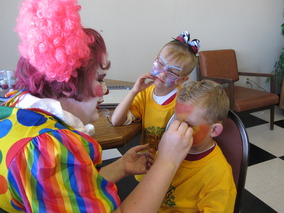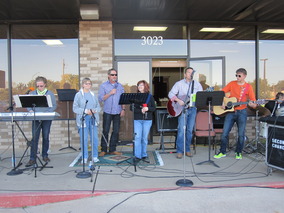 Jubilee 2013 "Celebrating Life and Family"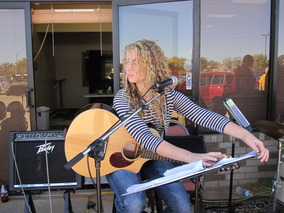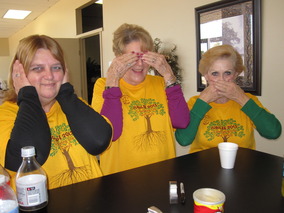 Jubilee 2013 "Celebrating Life and Family"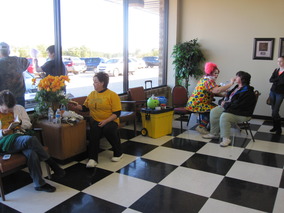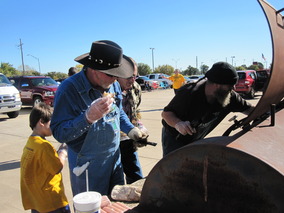 Thanksgiving Dinner 2013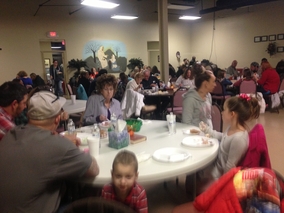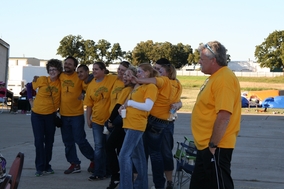 Thanksgiving Dinner 2013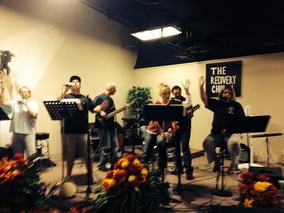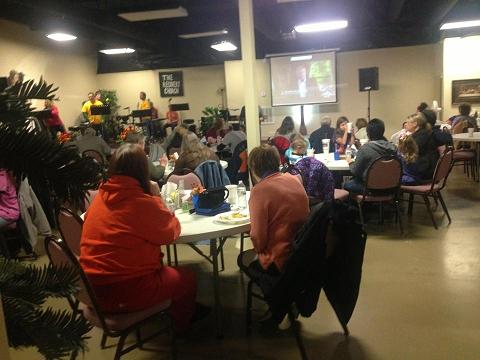 Introducing Our Newest Addition
We celebrated with Kenda, Haley, and Adam the newest addition to our family Adam Jr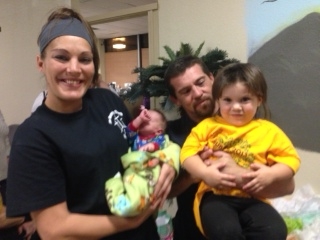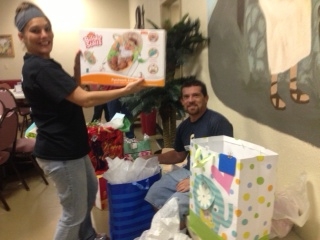 Christmas Dinner Celebration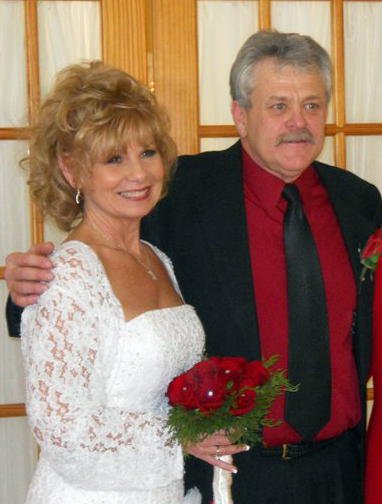 Debbie and I would like to invite everyone to our 3rd annual Christmas dinner Sunday, Dec. 15th @ 6 PM. Begins with Christmas worship songs, good food and fellowship, something special from our kids, and a Christmas message for our church from Pastor Dennis and Debbie!
We will also be celebrating our 3 year anniversary so please invite friends and family and come join our celebration of the birth of our Lord and Savior Jesus Christ! We have so much to be thankful for! 
In closing we would like for each of you to know how very special you are to us and the Lords work. Words really do not begin to express how grateful we are to each of you who labor with us in this work. Through you many prayers, much needed encouragement, counseling, and the many different ways you support this work, we have been amazed at what God's done in three short years! On behalf of the entire Recovery Church family we pray you and yours have a very Merry Christmas and a Healthy and Prosperous New Year! To all our brothers and sisters in jails and prisons just know God loves you deeply and has an entire new life for you . One full of hope and purpose with a future that's far more than you could ever imagine. That's one of the purposes for this ministry and our mission! Thank you Father for the greatest gift ever…..Jesus!
Loving God-Loving People-Serving Both While Serving Our Community. Changing Our World One Heart at a Time!
Dennis & Debbie Hall Ministries
The Recovery Church
Stephens Co. Jail Chaplain
P.O. Box 2117
Duncan, OK 73534
Web:   
www.deliveredfrommeth.com
E-mail: 
dennis@deliveredfrommeth.com
Fax:      580-475-0681
Phone   580-606-3784