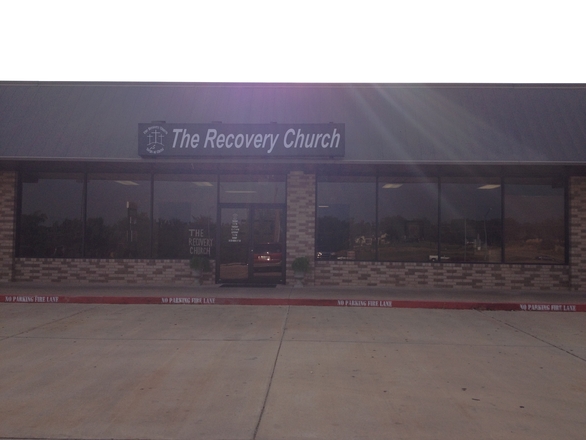 Monthly Newsletter
Nov-Dec 2012
"Merry Christmas"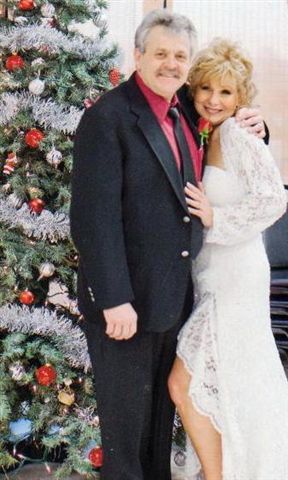 Over the next several weeks we will be getting ready to celebrate the birthday of our Savior, Jesus. It is a time to reflect on all the wonderful blessings we have received this past year. Dennis and I, as we approach our 2ndyear anniversary, as a married couple want to take this time to thank each of you for everything you have done. You, as servants of our Lord Jesus Christ have loved, encouraged, labored, and supported us in this most needful work. We have watched excitedly as many of you, including ourselves, have grown in our walks with God and are preparing our hearts to be totally submitted to the dreams and visions we hope to fulfill as a church. We have endured many test, trials, and storms that we never expected, but we fought the good fight of faith and have run a good race. We can only finish our race by totally submitting our hearts to God's desires, and we are purposing our lives to do just that! Thank you again our brothers and sisters in Christ for allowing the supernatural power of God to work in and through you! We are ready, and looking forward with anticipation to the year 2013.
Christmas is the celebration of a fulfilled promise, the Savior Jesus Christ. We witnessed, and are witnessing, the continued fulfillment of this promise as we have seen many this year except our Lord as their personal Savior allowing Jesus to be reborn again & again. The Castle Recovery Home, a place for women with children and day care, is still in our future and has become a vision that God has placed in many of our hearts. We want to ask each of you to join us in prayer, as we watch for God to open the doors that will make this vision a reality! We expected God also to bring us a small apartment complex and other recovery homes for men, women, & families.
God's perfect plan is for a Mom and Dad to celebrate the birthday of Jesus together with their children. Teach them the story of Jesus, how He came to earth as a little baby and grew to manhood to be an example for all mankind, then most important of all, that God loved us so much that He gave His only begotten Son to die on a cross for all the sins of the world, so we could be saved. We want to encourage each of you parents, to make sure your children know the true meaning of Christmas. We need to bring God, back to being first in our lives; so that our children will understand what life is all about, and how to look to God when the storms of life try to blow them away. Parent's take this Christmas season to examine your lives, are you being the example that you need to be for this next generation? Children are our greatest blessing, so we need to nurture them and thank God for them everyday!
As we draw closer and closer to the season of celebrating Christ's birth, we invite you to join us in slowing down and treasuring the season when God drew near in a whole new way.
The people who walk in darkness will see a great Light…For a Child is born to us. A Song is given to us… And He will be called: Wonderful, Counselor, Mighty God, Everlasting Father, Prince of Peace. Isaiah 9: 2, 6
————————————————
Congratulations Blane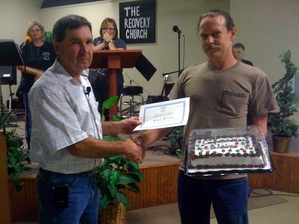 We want to congratulate Blane Gentry who completed the 2 year drug court program. Blane was on his way back to prison for the 4th time until Sharon Cain & the Stephens County Drug Court program excepted him. He used this 2 years to develop a deep relationship with Jesus and is a model Christian. He is giving back as he helps facilitate our Thursday Men's night and does much to help us. We are so proud for you Blane! We love you! 
————————————————
Dec. Baptisms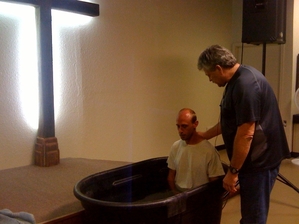 We had two baptism at Church this month and several in the jails. Zachary Taylor & David Reed we congratulate you as you excepted Jesus as your personal Savior and become children of the kingdom of God!
———————————————––
Frankie Bryant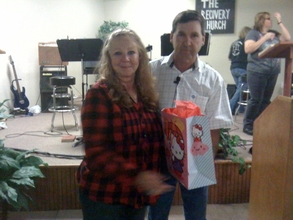 In closing we want to honor our "Frankie Bryant" this month for demonstrating such a servants heart. She has labored endlessly from Jubilee to Christmas and all the events in between. She has tackled every task as though she is doing it unto  the Lord. We are very thankful to our Lord for sending Frankie to us.
———————————————– 
———————————————– 
We also want to honor Iva "Cookie" Pearson who went home to be with our Lord this past week. She was one of the original 12 that began as The Recovery Church. We shall miss you Cookie, but will see you again sooner than we think!
———————————————– 
———————————————– 
I'm seeing something a little differently this Christmas. It's always been there, but I now see it in a new way. 
In years past, my mind inevitably raced to scenes of the nativity. Those beloved narratives from Matthew and Luke are so familiar. Mary with baby Jesus in the manger . . . Joseph standing nearby . . . donkeys and oxen looking on . . . shepherds in awe . . . and the magi worshiping. I treasure these scenes. Joy to the world: our magnificent Savior is born! 
But this year, I'm seeing something new. As I study these scenes, I'm observing a simple but profound truth: 
Matthew and Luke were teaching us the Bible.
The former tax collector's writing spotlights Jesus as King of the Jews–tracing the Savior's lineage back to Abraham and then to King David. Dr. Luke's book reveals how Jesus' coming would fulfill the covenant God had made with His people. These gospel writers connected Christ's arrival with God's promises. What helpful teaching!
This Christmas, I'm reminded more than ever that the purpose of The Recovery Church boils down to one thing–.
We teach the Bible and the Lords ways to an un-churched society.
What began with a handful of folks a couple years ago has grown–by God's grace and to our amazement–into one recovery home, with the Castle home and several others in our sites this year as outreach ministries. 
As you plan your end-of-year giving, please give The Recovery Church your consideration. 
We teach the Bible & our Lords ways to a group that has been given up on, and when you donate, you play a vital role in our ability to continue doing that.
 You become a contributor to the distribution of the same kind of Bible teaching that has impacted lives since the days of Matthew and Luke. 
———————————————– 
———————————————– 
Recently KSWO TV-7,  Lawton, OK., did a two day story of our work and the need of the Castle Home for women & children. You can go to our web site at www.deliveredfrommeth.com

 

and click story.
———————————————– 
———————————————– 
If you would like to become a partner in this ministry, please make out support checks in the name of The Recovery Church, P.O. Box 2117, Duncan, OK 73534 in order for them to be tax-deductible 
———————————————– 
———————————————– 
Loving God-Loving People-Serving Both While Serving Our Community. Changing Our World One Heart at a Time.
Dennis & Debbie Hall Ministries

 


The Recovery Church
Stephens Co. Jail Chaplain
P.O. Box 2117
Duncan, OK 73534
Web:   

 

www.deliveredfrommeth.com
E-mail: 

 

dennis@deliveredfrommeth.com
Fax:      580-475-0681
Phone   580-606-3784