HOME                                                                        August 2012 Newsletter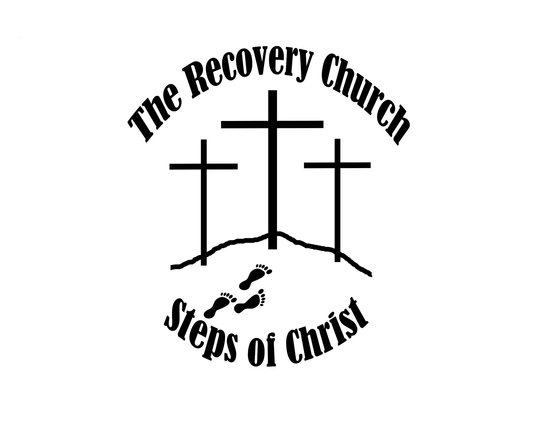 Monthly Newsletter 
August 2012
Jubilee with Victory Life Church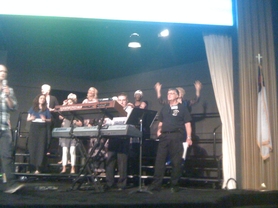 This month's feature story is Lynn Parr's transformation from old to new wine skins. Just kidding Lynn! Lynn is our praise team coach. He is pictured on stage with part of the Victory Life Church praise team. Their entire praise team consists of about 30 members with 6 guitarist, few horns, drums, etc.this picture is only the corner of the stage.They are phenomenal, the love and anointed teaching of God's word by Pastor Duane Sheriff at this church is beyond words. This year we were able to take 14 people with us and we were all very blessed. We come back with a new excitement about the work before us. We have over 350 of brother Duane's teaching CD's that can be checked out. This was our third year to attend the Victory Life Jubilee. We all came back with a new bounce in our step. Brother Duane, Pastor Lee, Susan Moore, Tamara Lindley, and the entire 4,000 plus membership, Thank you for making us feel so special…
———————————————-     ——————————————–
Honoring Drug Court  Elite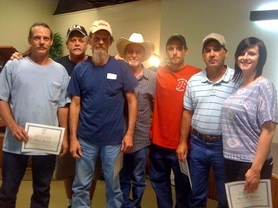 Saturday night Josh Holt, Pat Ellis, and I were honored to recognize Blain and Brant Gentry, Scott Powell, Amanda Thomas, and Tuesday night Malinda Lara, and Phillip England. We are very proud of all six, the Lord Jesus has used drug court to open their eyes and see they needed major changes. Most have been with us for over a year learning the ways of the Lord and developing a deep relationship with Jesus Christ. Their lives have drastically changed and they are now a blessing to our community. I know I speak for everyone pictured when I say it sure is nice to be a blessing and asset to your family, job, friends, community, and the Lord, instead of the curse and burden we all once were.  Praise God for Sharon Cain, Joe Norton, the parole office, Dave Horn, Jim McNair, FL Estes and the jail staff. These men and women battle in this war daily and they truly care about people. This is a WAR I promise, but God is winning thanks to His soldiers!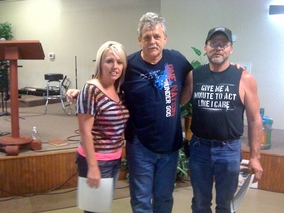 ——————————————————————————————-
Recovery Youth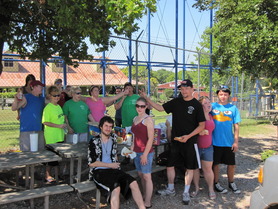 The Recovery Church Youth took a trip to Frontier City last month. They had a garage sale to raise money for this trip. We had a great time and despite the heat a lot of fun. Next year we are planning a trip to Falls Creek. This youth ministry is only a few months old. We are reaching out to kids from broken homes or from the drug world. Kids who have never known about the love of Jesus or His way of life, or the importance of a loving church family,"The Un-Churched Kids". Thank everyone who gave and volunteered to make the sale a huge success and thank you Mike and Sherri for taking on this responsibility and helping these kids understand the love of Jesus and the importance of a relationship with God and learning His ways for their lives.
——————————————————————————————–
A Smile Says a 1000 Words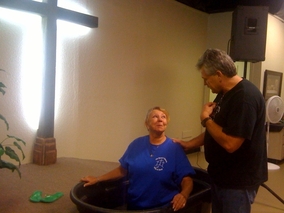 A smile says a 1000 words. It was my honor to baptize Frankie Bryant last month. Frankie is part of our praise team and she truly is a blessing to our church family. She has a servant's heart and has been a blessing to many in our church. She is learning what it means to let Jesus shine through your life!lives.
Cowboy Wedding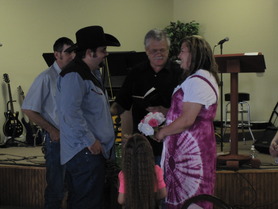 Friday, June 15th was "The Cowboy Wedding'. Clifford Chaney and Jenna Lynne became Mr. &Mrs. Clifford Chaney. They have committed to building this new life on God's foundation. We are proud of how far they have come.
——————————————————————————————–
Recovery Cookout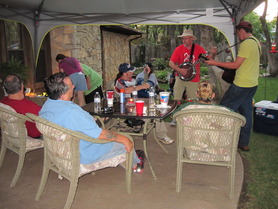 Last month's ministry team meeting was held in our back yard. We decided to have a cookout with all kinds of games and music and fellowship. We gave away 5 door prizes through Bible Trivia. We had guitars, banjos and old folk gospel music. It was a huge success and everyone had such a great time that we are enlarging it for  the entire church once a month weather permitting.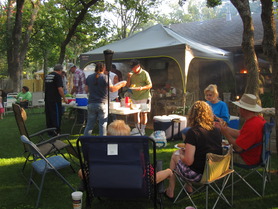 ———————————————
———————————————-
Church Van
In closing we would like to thank everyone who made our church van a reality. We so desperately needed it. This month's newsletter is a little late because so much is happening. We are still working on this year's  Jubilee in October at the Schoonover' s Castle House, future Recovery Home,  and we have some great God things lined up. We will keep you posted. We are very thankful to the many of you who continue to pray and encourage and support us as we take the kingdom of God into the dark places of our community. God has truly blessed us beyond our wildest expectations and He is doing it through the each of you! May God's Blessings surround you as He blesses those who bless this great work!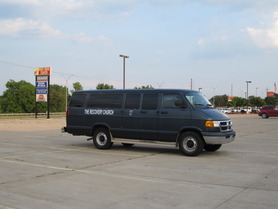 ——————————————————————————————
Loving God-Loving People-Serving Both While Serving Our Community. Changing Our World One Heart at a Time.
WEBSITE:

 

www.DeliveredFromMeth.com 
E-MAIL: Dennis@DeliveredFromMeth.com
PHONE: 580.606.3784  FAX:580-475-0681 
Blog:

 
dennisjhall.wordpress.com
Both, While Serving Our Community – Changing our World One Life at 
If you would like to become a partner in this ministry, please make out support checks in the name of The Recovery Church, P.O. Box 2117, Duncan, OK 73534 in order for them to be tax-deductible.
Dennis & Debbie Hall Ministries 
The Recovery Church
Stephens Co. Jail Chaplain
P.O. Box 2117
Duncan, OK 73534
Web:   
www.deliveredfrommeth.com
E-mail: 
dennis@deliveredfrommeth.com
Fax:      580-475-0681
Phone   580-606-3784
Blog dennisjhall.wordpress.com