Monthly Newsletter
April 2013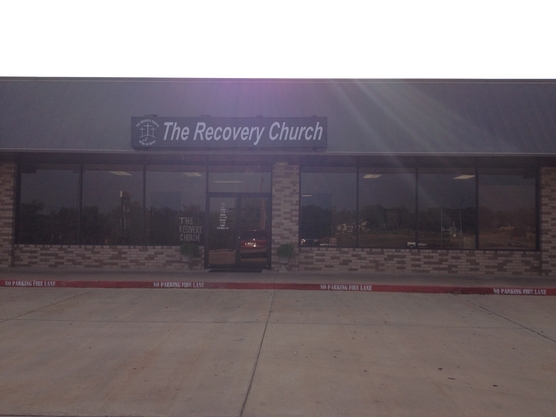 The Simple Truth:
For I know the thoughts that I think toward you, says the Lord, thoughts of peace and not of evil, to give you a future and a hope. (Jeremiah 29:11)
Life change takes place when you change how you think. Truth is wasted in our lives if we don't put it to work to accomplish what God wants. Jesus promised, "You shall know the truth, and the truth shall make you free" (John 8:32). Yet most of us are only beginners at experiencing God's blessings because we haven't let the truth set us free by changing what we think and do.
          I hope you are looking at the boundary lines of your life and thinking in new ways. Here's one simple truth that can change you today:
God wants you to urgently desire a larger life with more opportunities to serve Him.
Here's another simple truth: No matter how much God wants to expand your life, He still waits for you to sincerely want it and seek it.
So urgently ask Him! Ask for what Jabez prayed in 1 Chronicles 4:9-10–to be more honorable, more bless, more influential–to the utter shock of everyone around you!
          You see God wants to flood your life with more miracles. The miracles will be entirely by His power, but to make this life happen, you have to do something. Consider what God said to His people about what they would have to do to claim the Promised Land:
·        
To Abraham, He said, "It's already yours, but you have to start toward the new and unknown."
·        
To Moses, He said, "It's already yours, but you have to set up the leadership, service, and ministry."
·        
To Joshua, He said, It's already yours, but you have to fight for it."
·        
To the people upon entering the Promised Land, He said, It's already yours, but you have to follow Me in patient trust and wholehearted obedience."
·        
To the people after they took possession: "It's already yours, but you must believe and act upon the truth to keep it."
Is God saying any of these things to you today? God has a huge sphere of influence ready for you, but you must act upon truths you already know to take it, or it will never be yours. We are still excited about obtaining the Castle Home for women & children this year. Most people never run far enough on their wind to find out they've got a second. Give your dreams all you've got and you'll be amazed at the energy that comes out of you. (The Prayer of Jabez by Bruce Wilkenson)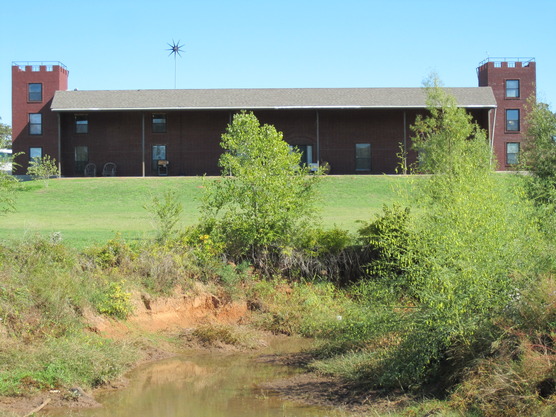 Castle House/Women & Children Home
Stephens County Jail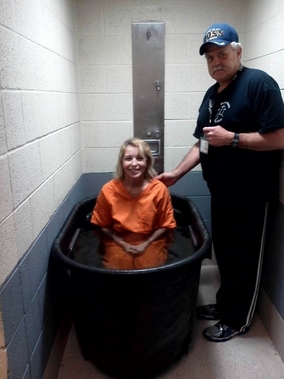 The Lord has blessed me tremendously with the opportunity to minister to the women in Stephens County Jails. We were able to honor our Lord by leading thirteen girls to the Lord and baptizing them this month, which makes 39 women this year. I have purposed my life to go wherever women are incarcerated, To tell the good news of Jesus Christ, To bring life and hope through faith in Him, To minister through prayer and fellowship, To love unconditionally with the love of God, To lead women into praise and worship as we learn to walk in Jesus footsteps and build a relationship with Him. We wish to extend a special thanks to the sheriff and jail staff of Stephens County.
(Matthew 25:36, 40; John 12:26) I was in prison and you came to me … Truly, I say to you, to the extent that you did it unto one of these…of mine, even the least of them, you did unto me." "Whoever serves me must follow me; and where I am, my servant also will be. My Father will honor the one who serves me."      By Debbie Hall

Our Future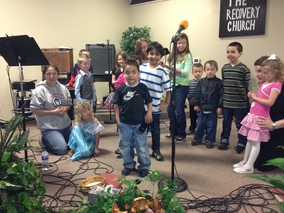 Kids Story: God has called Amanda Blake & Jamie Mangum into very special ministers of children. They bring Jesus alive in the hearts of our kids in many creative ways. Some of our children come from broken homes, so Jamie and Amanda show them extra love and affection to instill, in them, the vision that God has for their lives. They also teach these kids to honor and respect their authorities, beginning with their parents. Our kids know that they are loved and sometimes cry when they have to leave. I wish grownups loved the church as much. We teach them the love of Jesus, that they are highly favored and very valuable to God, to us, and to the families. They are the future and we take this responsibility seriously.
New Life Johnny & Darlene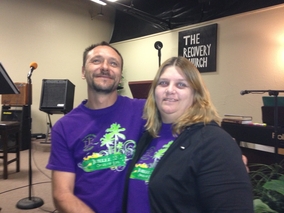 Johnny & Darlene Mckinney are enjoying this new season of their lives. Johnny has been back from rehab over 6 months and is enjoying a drug free life after years of misery to an addiction and tormenting a loving wife who like so many plays the role of the enabler. They have been with us nearly three years and learned God's ways for their personal lives, then for  their marriage. It's awesome to see God put lives and marriages back together. They both enjoy worshiping the Lord with their musical talents. They are members of the recovery praise team! A smile says a million words. We are proud of you Johnny & Darlene. We recently performed the funeral service for their father General Houston 90. He is home with the Lord.     
Honoring My Awesome Wife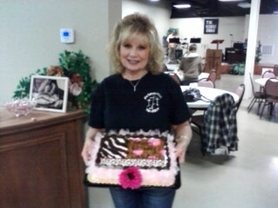 In closing I would like to honor God by thanking Him for this awesome lady/wife that He designed just for me. He knew what I needed and what it would take to do this work. She is a loving & committed chaplain, ladies pastor, and the best Godly wife a man could ever dream to have. She truly  has  forsaken all to follow Jesus and His work. She left financial security, home of 60 years, family,   grandchildren, and especially grandchildren, and church of 55 years, to go many miles to marry a man that hadn't  been out of prison but a couple years, that had a new ministry and new church plant. She took God at His word as her security and faith and boy has God ever come through. You never become truly spiritual by sitting down and wishing to become so. You must undertake something so great and enormous that you cannot accomplish it unaided. God has done far more than either of us could ever dream or imagine. And just think He's only begun. We certainly realize that none of this would ever be possible without The Recovery Church family/staff. What a family God ha, and is continuing to build, and of course the many of you who pray for and encourage us and support this work. We are very grateful for each of you. May the Lord richly bless us all in this work in 2013. Happy 61 Sweetheart!
Loving God-Loving People-Serving Both While Serving Our Community. Changing Our World One Heart at a Time

If you would like to become a partner in this ministry, please make out support checks in the name of The Recovery Church, P.O. Box 2117, Duncan, OK 73534 in order for them to be tax-deductible